15/25 Davies Street
London, UK
15/25 Davies Street
London, UK
15/25 Davies Street
London, UK
The 21st Mayfair, located at 15-25 Davies Street in the heart of the Mayfair Conservation Area, takes the traditional mansion block, a staple of the London housing market since late Victorian times, and gives it a new twist.
The form of the building reflects the mix of uses: retail and restaurant use at pavement level, offices above, then four floors of apartments including penthouses. The apartments are on an extremely generous scale, served by two service cores on each floor. They are bright and spacious. Arranged around a central vaulted lobby, the living spaces face west to the lushly planted interior of the block. A series of slender bay windows light the bedrooms to the east, offering long views south to Berkeley Square.
The elevations are layered, drawing on the rich building traditions of this part of Mayfair. The cast steel and glass bays are contrasted against monolithic terracotta which forms the backdrop to the facade. A light screen of balustrading and sun shading applied to the bays adds a further element of complexity and layering to the street facades. On the internal courtyard facades, the bays are expressed as open balconies. The penthouses are formed as a series of top lit barrel-vaulted spaces set facing generous external terraces.
The project is cited by Westminster City Council and English Heritage as an exemplar for contemporary design in an historic environment.
A project of
Kohn Pedersen Fox (International) PA
in which the following people at PLP Architecture were involved: Lee Polisano was partner-in-charge.
Client
Capital & City PLC
Facility
Residential, Offices, Retail and Restaurant
Size
5,708sqm [14 residential units]
Status
Completed
2005 Housing Design Award Completed Buildings Category
2003 Housing Design Award Project Category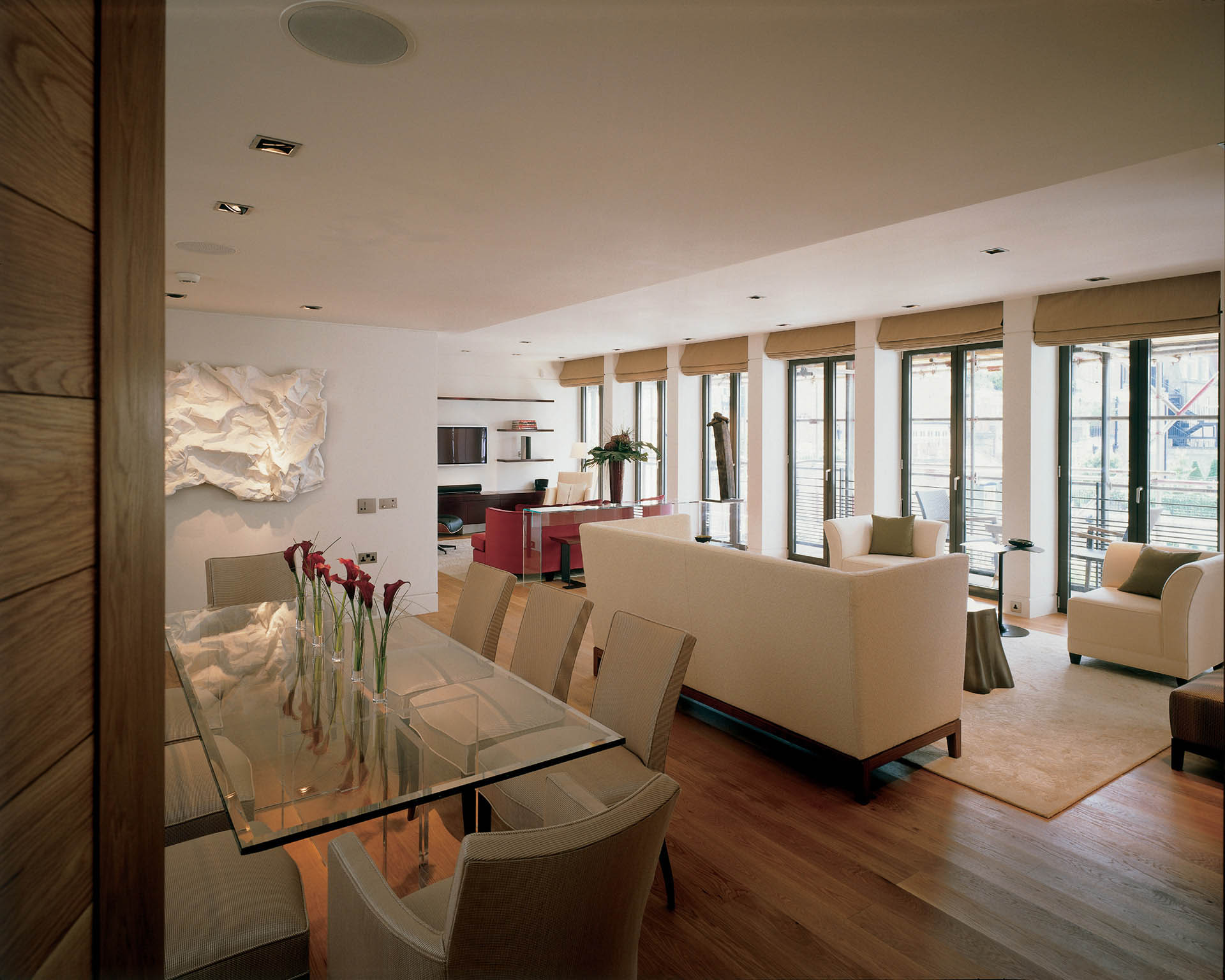 "This project in Mayfair explores how a modern building can engage with a sensitive, historic setting. The building's mix of uses – restaurant, office and residential – underpins its expression. The more public functions at the base of the building are expressed through a robust and direct elevation, white the private apartments above are treated in a more refined and layered manner."
Contemporary Westminster published by City of Westminster, New London Architecture.