27 Old Bond Street
London, UK
27 Old Bond Street
London, UK
27 Old Bond Street
London, UK
The DKNY store at 27 Old Bond Street was the first Donna Karan flagship store. The building is a radical reconstruction, retaining only the facades of the existing 1920s building adjacent to the listed Royal Arcade.
The challenge was to insert a new frontage on a highly varied and well-loved streetscape and to create something clearly new yet not overbearing or discordant. The result is a bold exercise in marrying conservation to striking new design, providing a new take on Mayfair and in tune with the aspirations of the client.
Though externally discreet, the reconstructed building offers shoppers a strikingly contemporary experience – "shopping as theatre" – in a dramatically reconfigured interior.
The adjacent arcade, with its lightweight metal and glass structure, was the inspiration for the glazed atrium which rises along the southern edge of the six storey building, a transparent arc within which escalators rise to all levels. The atrium acts as a thermal chimney venting stale air from the retail spaces.
A project of
Kohn Pedersen Fox (International) PA
in which the following people at PLP Architecture were involved:  Lee Polisano was partner-in-charge.
Client
Matsushita Investment Developments (MID) UK
Facility
Office and Retail Facility
Size
5,000sqm
Status
Completed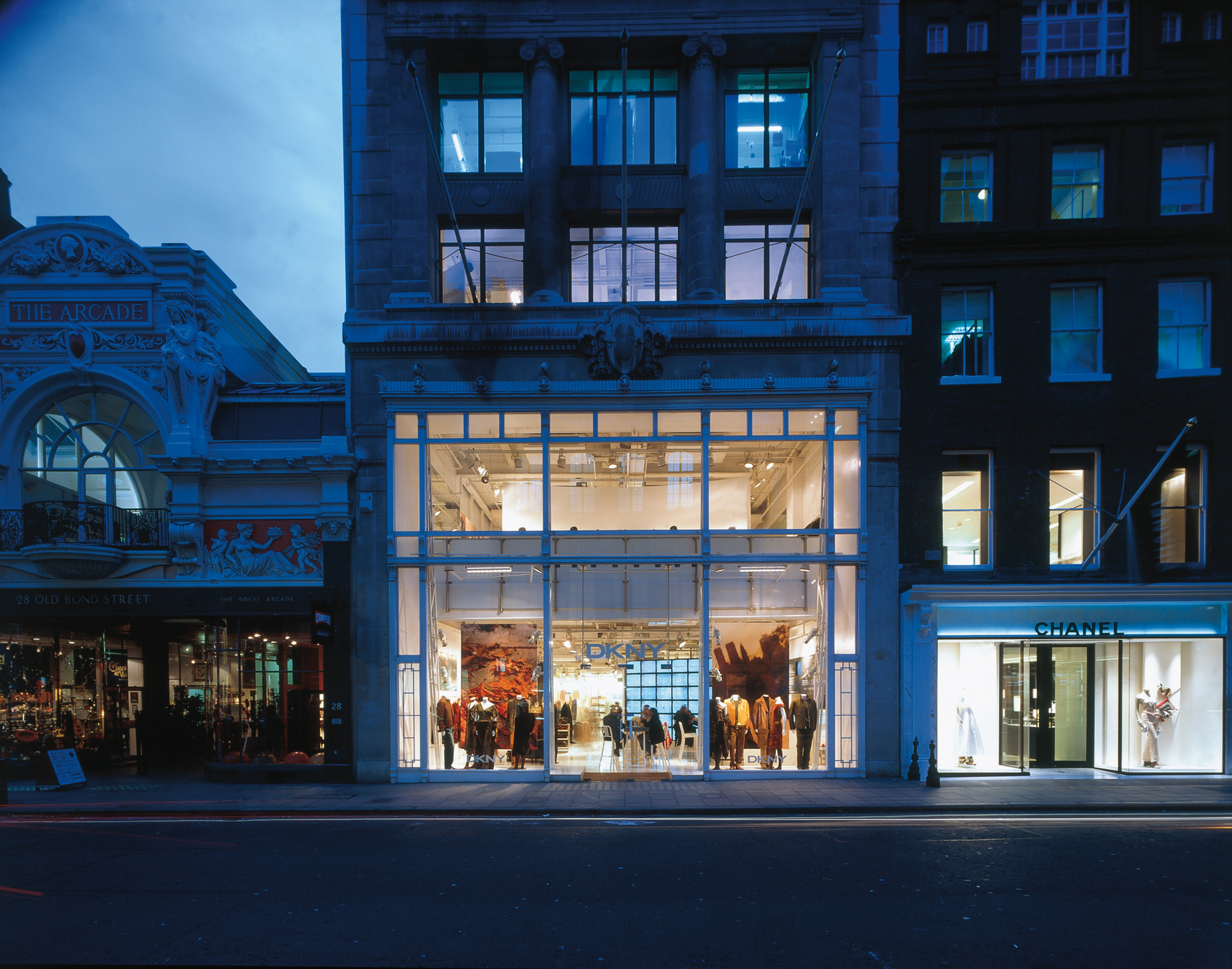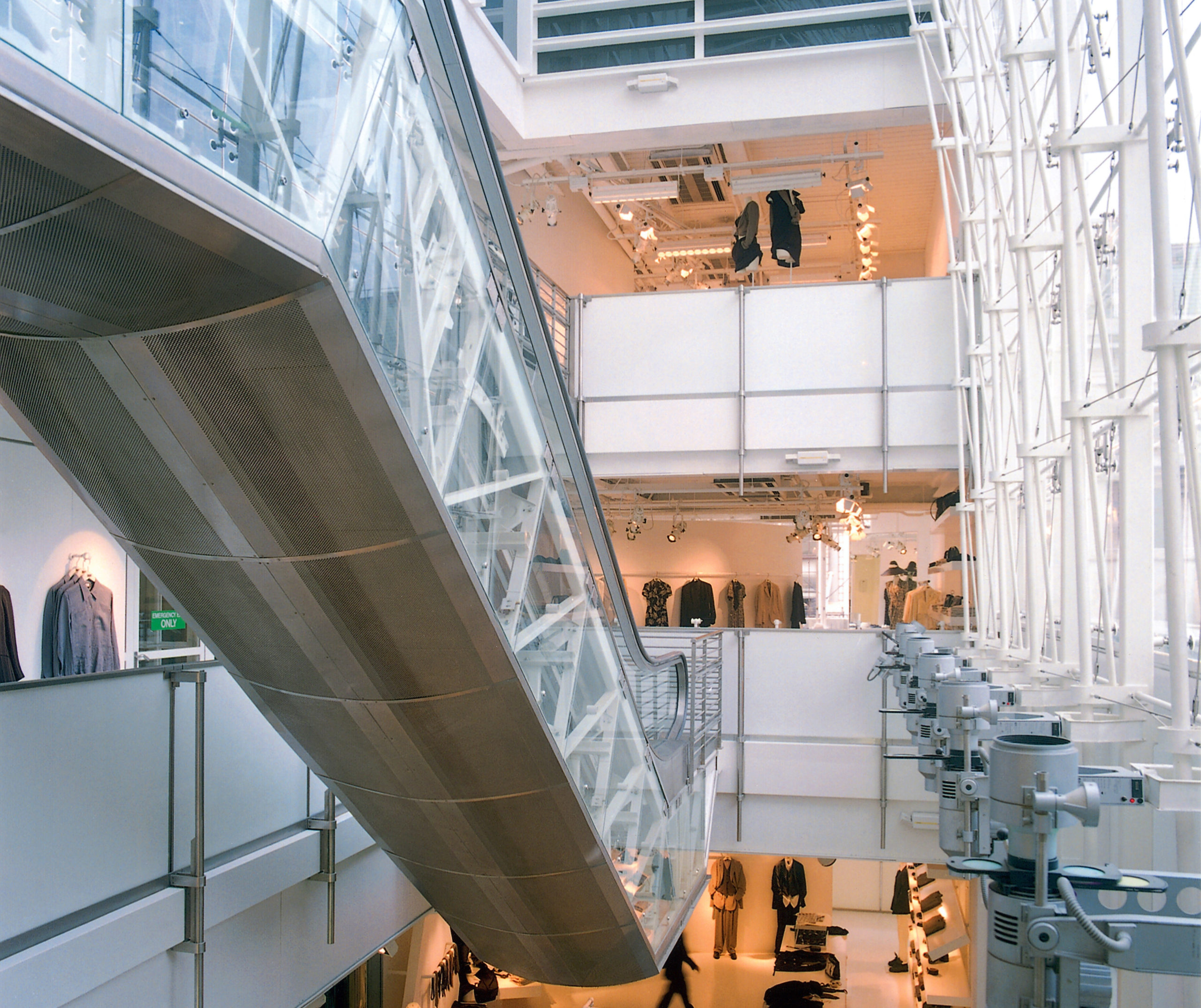 The interior of the store is frankly architectural, with a minimum of shopfitting. Structure and services are exposed as a backdrop to the fashion displays. The palette of materials includes stainless and powder-coated steel, clear glass and white marble floors.
The fourth and fifth floors are separately let as offices, with a dedicated lobby entrance on Albemarle Street. The basement functions as a restaurant.