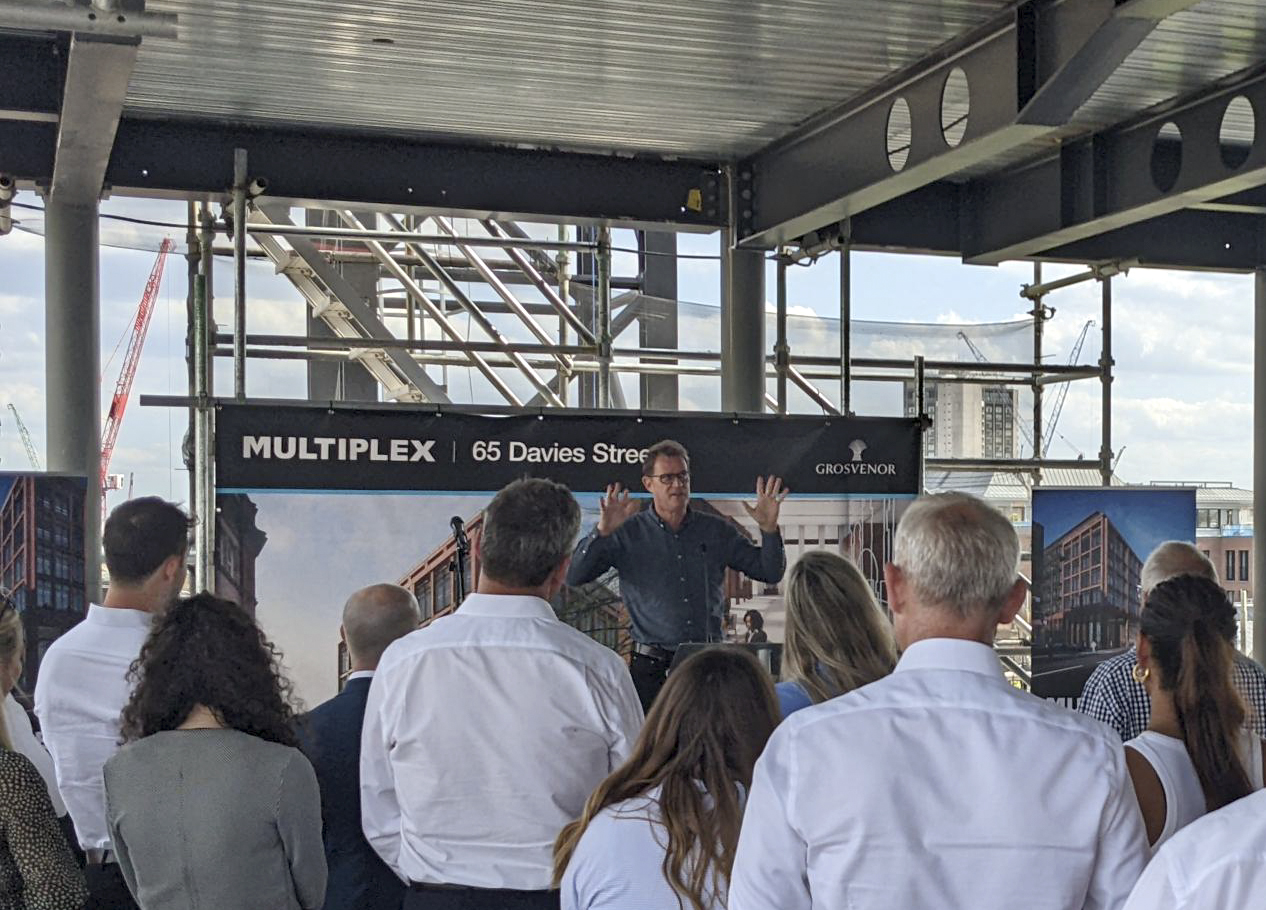 65 Davies Street tops out
65 Davies Street, a new high-end office development just off London's Oxford Street, has topped out today marking a major milestone in the project's construction. Construction is being led by contractor Multiplex and due to complete in Summer 2023.
65 Davies Street features a speculative 67,568 sq. ft. of commercial office space and is located in a prominent position above Crossrail's Bond Street Station. Owing to its prestigious setting, 65 Davies Street looks to anchor itself as one of the most advanced and high-end office spaces in London. This landmark building will combine premium amenities and unparalleled connectivity creating a perfect base for the future of work in the heart of the UK's capital.
PLP Architecture, along with client Grosvenor, has worked closely with Crossrail since 2007 to ensure that the designs of the station, offices and wider area were developed collaboratively and cohesively. The architecture has been meticulously designed to embrace and enhance the character of the surrounding area, featuring a public art installation by Clare Twomey on the western façade and a green trellis installation on the south façade with local species of wildflowers selected to encourage biodiversity. The building uses a contextually relevant material palette of terracotta, stone and bronze and is fenestrated with large full-height windows. The detailed and complex façade seeks to respond to the neighbouring, historic buildings, championing the area's rich history alongside its future evolution.
Find out more about the project here