ABU DHABI INVESTMENT
AUTHORITY HEADQUARTERS
Abu Dhabi. UAE
ABU DHABI INVESTMENT
AUTHORITY HEADQUARTERS
Abu Dhabi. UAE
ABU DHABI INVESTMENT
AUTHORITY HEADQUARTERS
Abu Dhabi. UAE
Designed for the Abu Dhabi Investment Authority (ADIA), this headquarters building is located on the city's richly landscaped Corniche waterfront: a green zone that has earned Abu Dhabi the title "Garden City of the Gulf". This greening of the site provides broad areas of shading; the site becomes a cool garden in the city.
On the Corniche, the dramatic profile has become a symbol of the city and its sinuous form creates a dramatic profile on the Abu Dhabi skyline. The service core anchors the eastern edge of the building allowing flexible workspace in the two wings of different heights which open out to welcome visitors into the building. Between the two wings, a series of stacked atria unite occupants from different floors for interaction and meetings. At the base of the building, the plane of the atrium glass cantilevers to form a dramatic welcoming canopy. The building reconnects to the city; its slim stair tower creates a dialogue with the slender minarets of the adjacent mosque: an intriguing blending of modernity and tradition.
The building is alive and responsive to natural forces. In the atrium, sails fold down to shade the sun. In the wings, an active façade of three layers and a solar-controlled blind shades work areas. The façade is used as an extract plenum, drawing cool air from the internal areas into its cavity and exhausting via the ceiling to the central core. Linked to a building management system, the fabric blinds respond to the position of the sun: they close as the sun strikes the façade and open when the façade falls in shade or shadow.
A project of
Kohn Pedersen Fox (International) PA
in which the following people at PLP Architecture were involved: Lee Polisano was Partner-in-Charge; David Leventhal Design Partner; Lars Hesselgren, Head-Computational Geometry.
Client
Abu Dhabi Investment Authority
Facility
Corporate Headquarters
Size
87,300sqm
29,600sqm Separate Parking Structure
Status
Completed
2008 Cityscape Middle East Real Estate Awards Best Commercial / Office Building
2008 ULI Awards for Excellence – Europe Finalist
2008 Chicago Athenaeum Museum of Architecture and Design International Architecture Award
2008 The Gulf States Building Awards Office / Commercial Project of the year Award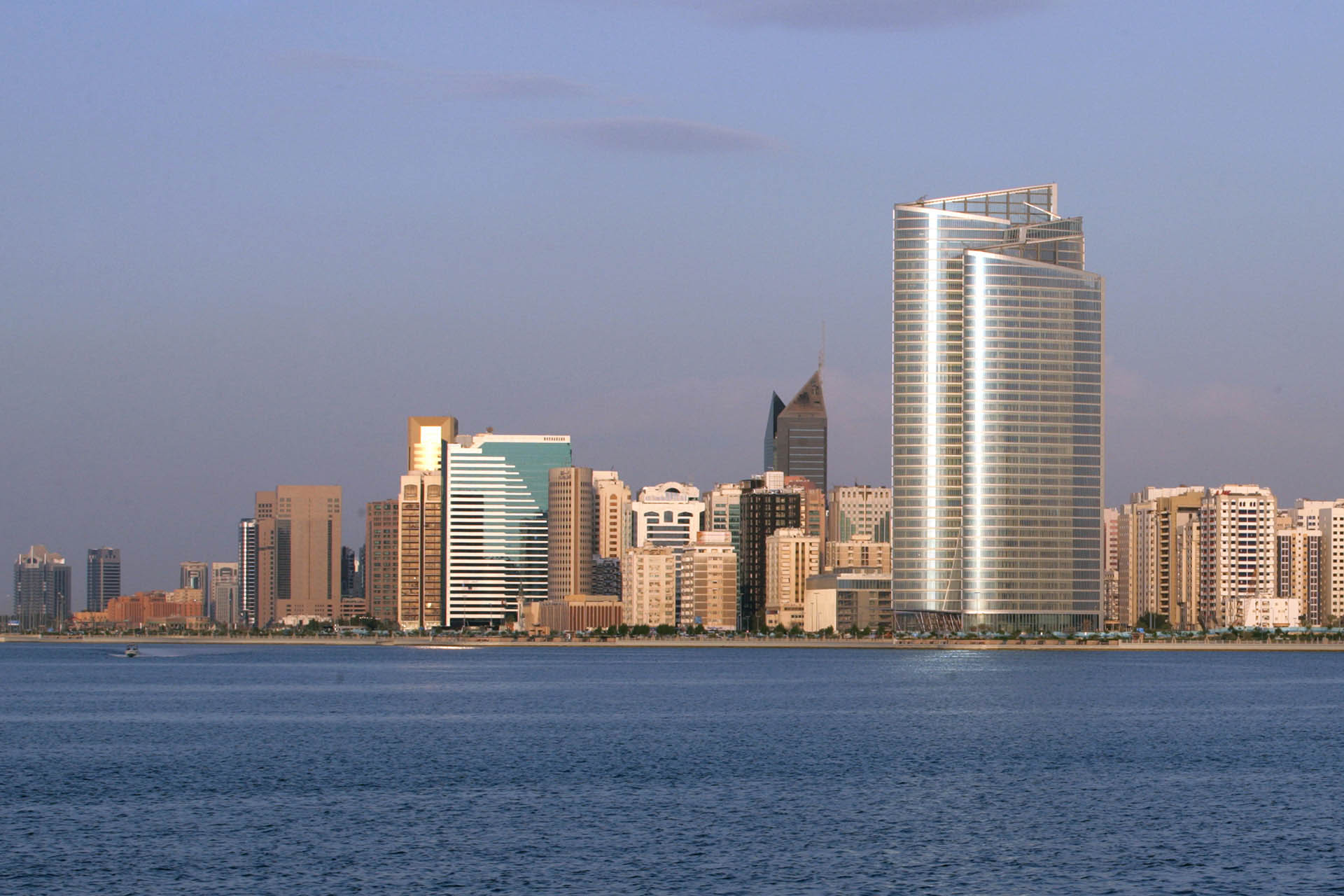 "The design subtly echoes themes found in traditional Islamic architecture, while also expressing the dynamism of twenty-first-century Abu Dhabi and its role in international commerce,"
David Leventhal, Founding Partner, PLP Architecture