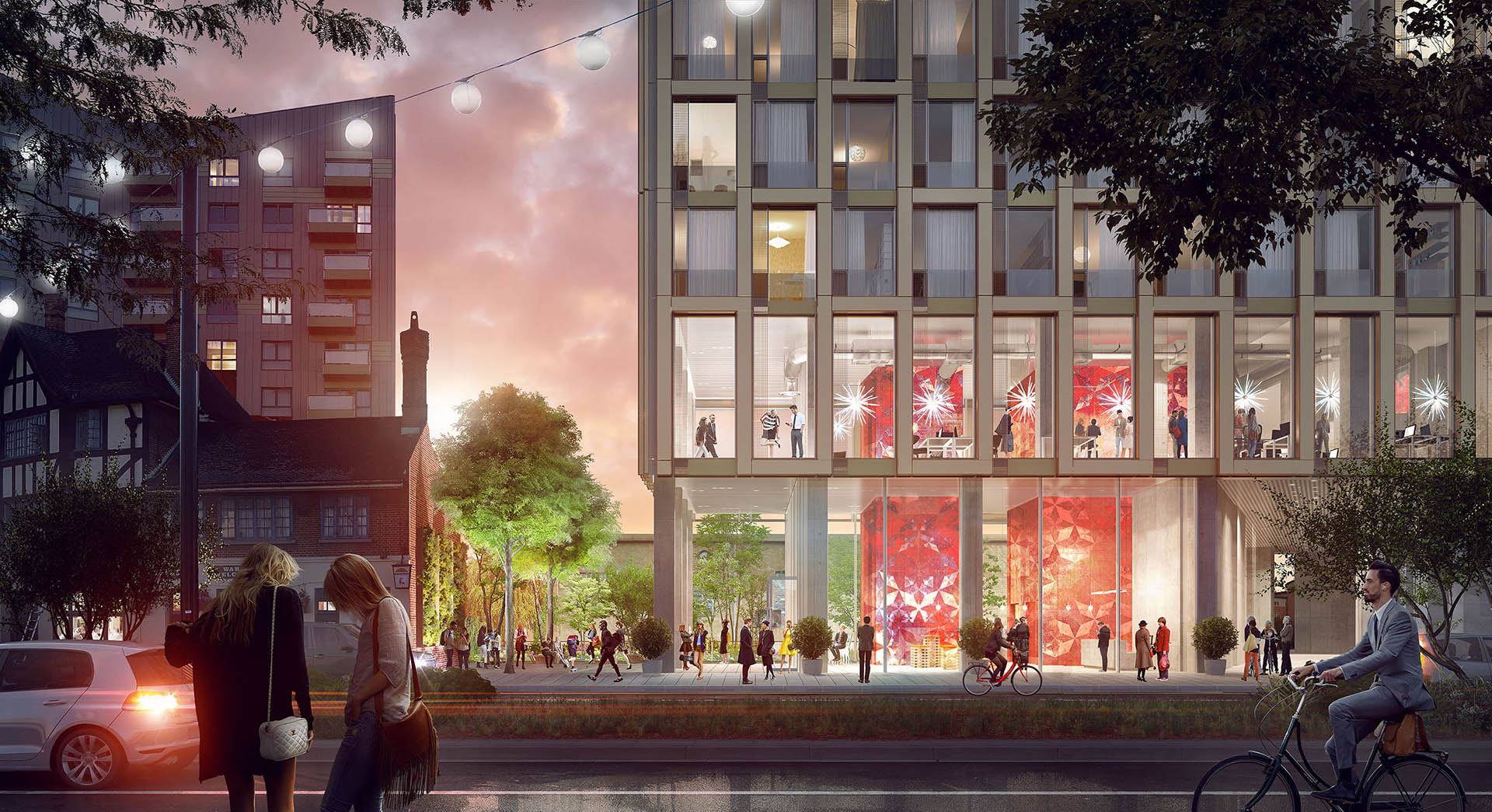 Green light for our Co-Living tower in Stratford
Our high rise in Stratford, the second building we have designed for the co-living startup Collective, was approved last night by the London Legacy Development Corporation. The building, a speculation on the future of housing and urbanism, proposes a vertical ecosystem of working, playing, creating and living.
Located near London's Olympic Park, the 19-storey building will accommodate 250 co-living units along with a wealth of indoor and outdoor amenity spaces. At ground, a gallery curated by the Bow Arts Trust will link the street to the Channelsea River beyond. Above, an office incubator for local start-ups will provide co-working spaces for over 80 people.
The expression of the project is not conferred through a flamboyant shape or through an overwrought facade, but rather by its collective event spaces, which give the building its identity. The project has a simple, calm and dignified facade and a streamlined, slender silhouette. Against this calm composition, the rooftop amenity spaces stand out as an extraordinary counterpoint; an expressive beacon in the sky.