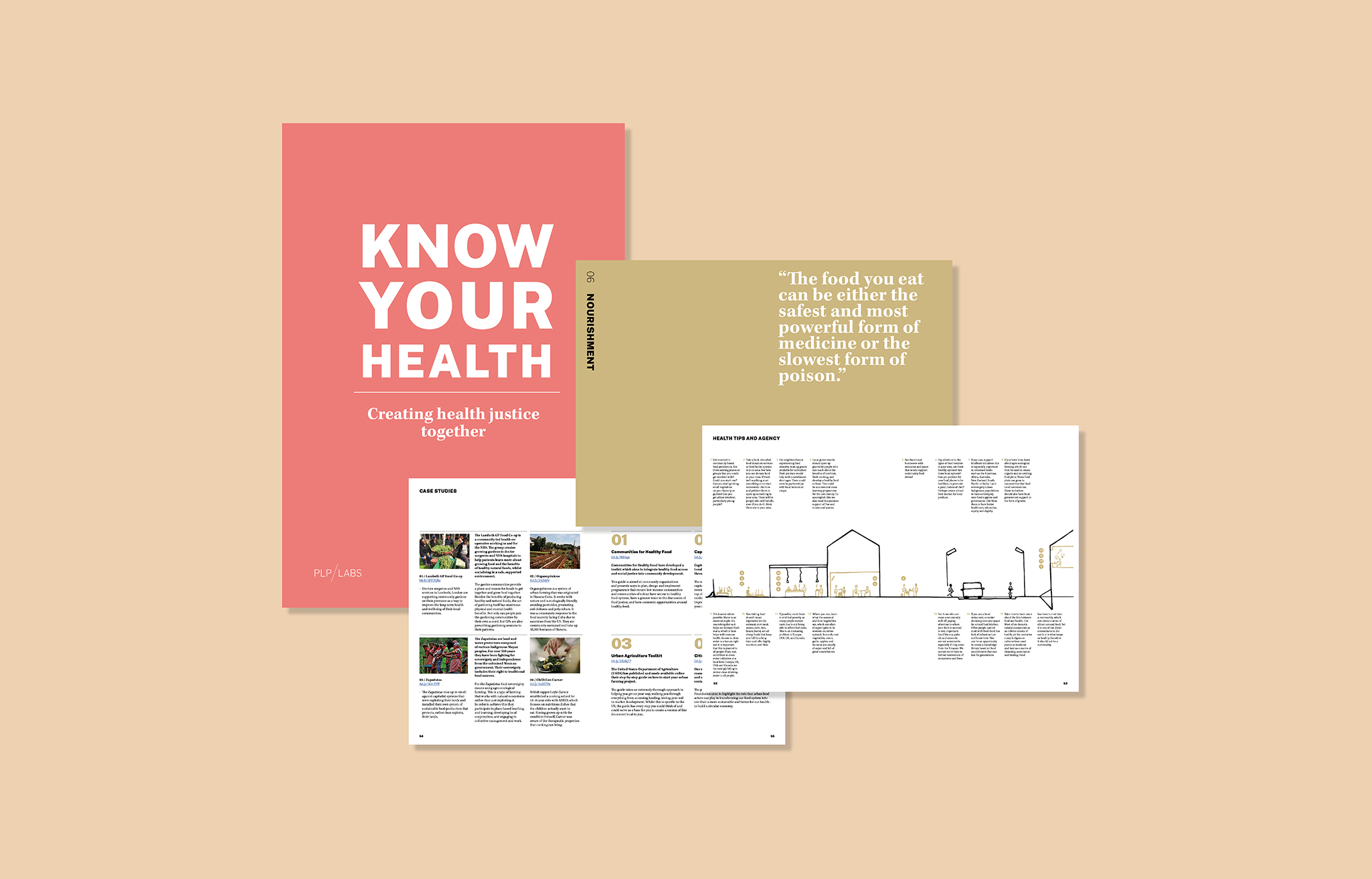 PLP Labs, Centric Lab and Comuzi have launched Know Your Health, an online tool and downloadable guide to help people living in cities identify how their environment is impacting their health, and then empower them to improve their situation and long-term health resilience as individuals and a community.
The team of architects, designers and data and neuroscience researchers has created a quick and anonymous online survey that helps individuals determine the extent to which their local environment provides them with the resources to achieve an everyday baseline of strong health. The survey will also allow the team to identify and publish wider health trends that are occurring in our cities.
Taking this survey then unlocks the download of a detailed 'playbook' exploring seven key areas: housing, biodiversity, mobility, nourishment, social spaces, governance and infrastructure. Each section includes suggestions for positive steps people can take, resources to use and inspiring case studies from around the world.
Ultimately, Know Your Health creates a new way of engaging with people around important issues of health and the environment. The same methodology can be used to create similar tools that enable a better dialogue between decision makers and citizens, asset managers and their tenants, or developers and their communities – on any issue.
Visit Know Your Health.