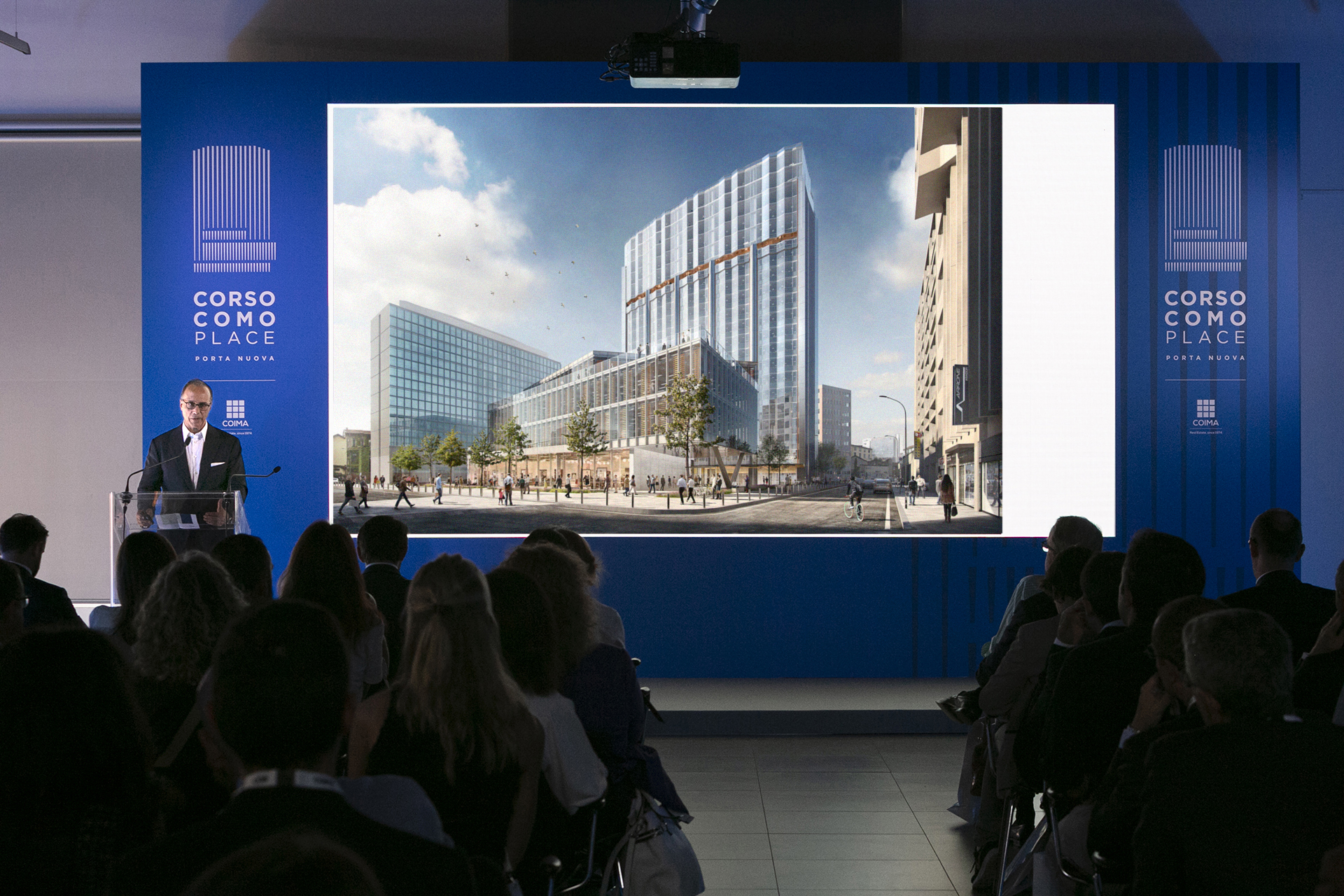 Lee Polisano introduces Corso Como Place, Milan
Corso Como Place in Milan, designed by PLP Architecture, was presented today to an audience in Milan at a well anticipated and attended launch event. Manfredi Catella, Founder and CEO of COIMA SGR, client for the project, explained the motivations for the scheme in the wider context of the Porta Nuova masterplan, which aims to connect a new series of developments with high quality public and community spaces.
Lee Polisano of PLP explained our design approach for Corso Como Place, which comprises the redevelopment of an existing modernist building: The Unilever Tower; which was constructed in 1962 but has become unloved and unused due to some misplaced attempts to renovate the building in the past. Our approach re-uses the existing structure of the original building to create a reimagined crystalline urban object in an enhanced public realm. Alongside, a new pavilion building acts as a gateway to the lively hub of the adjacent Corso Como.
The development is currently under construction and is due for completion at the end of 2020.
"Our aim is to restore to the building its status as a local landmark while, in the meantime, creating a flexible and contemporary interior environment to facilitate modern work activities."