Oakwood Timber Tower
The Lodge
The Netherlands
Oakwood Timber Tower
The Lodge
The Netherlands
Oakwood Timber Tower
The Lodge
The Netherlands
The design extends an earlier collaboration between PLP Architecture, Smith and Wallwork engineers and the Centre for Natural Material Innovation at the University of Cambridge. The 130m proposal for the World's tallest State-of-the-Art all timber tower for Provast; a client involved in many socially responsive designs.
The Oakwood Tower is an attempt to discover the possibilities of the aesthetics of wooden structures. It is well recognized anecdotally that people respond in a positive way to exposed wood. While there is no direct evidence that people distinguish between structural and non-structural wood in this regard, it is hard not to feel that exposure to the working material is rather more interesting, and more authentic, than exposure to purely decorative timber finishes.
The tower's cross section is oval with a floor print of approximately 24m by 48m at the base. A layered façade comprising crossing glulam (glued laminated timber) columns creates a woven like load bearing façade that provides the main lateral stability element of the tower. This façade also carries a large portion of the gravity load of the tower. The glulam façade columns are evenly spaced at 3.6m on the perimeter and extend as straight elements throughout the height of the tower. This creates a hyperboloid 3D form. As the glulam façade columns rise up the tower they will twist about their longitudinal axis to remain parallel to the façade.
Client
Provast NL
Facility
Mixed-Use Residential, and Skybar
Size
25,000sqm
Status
Feasibility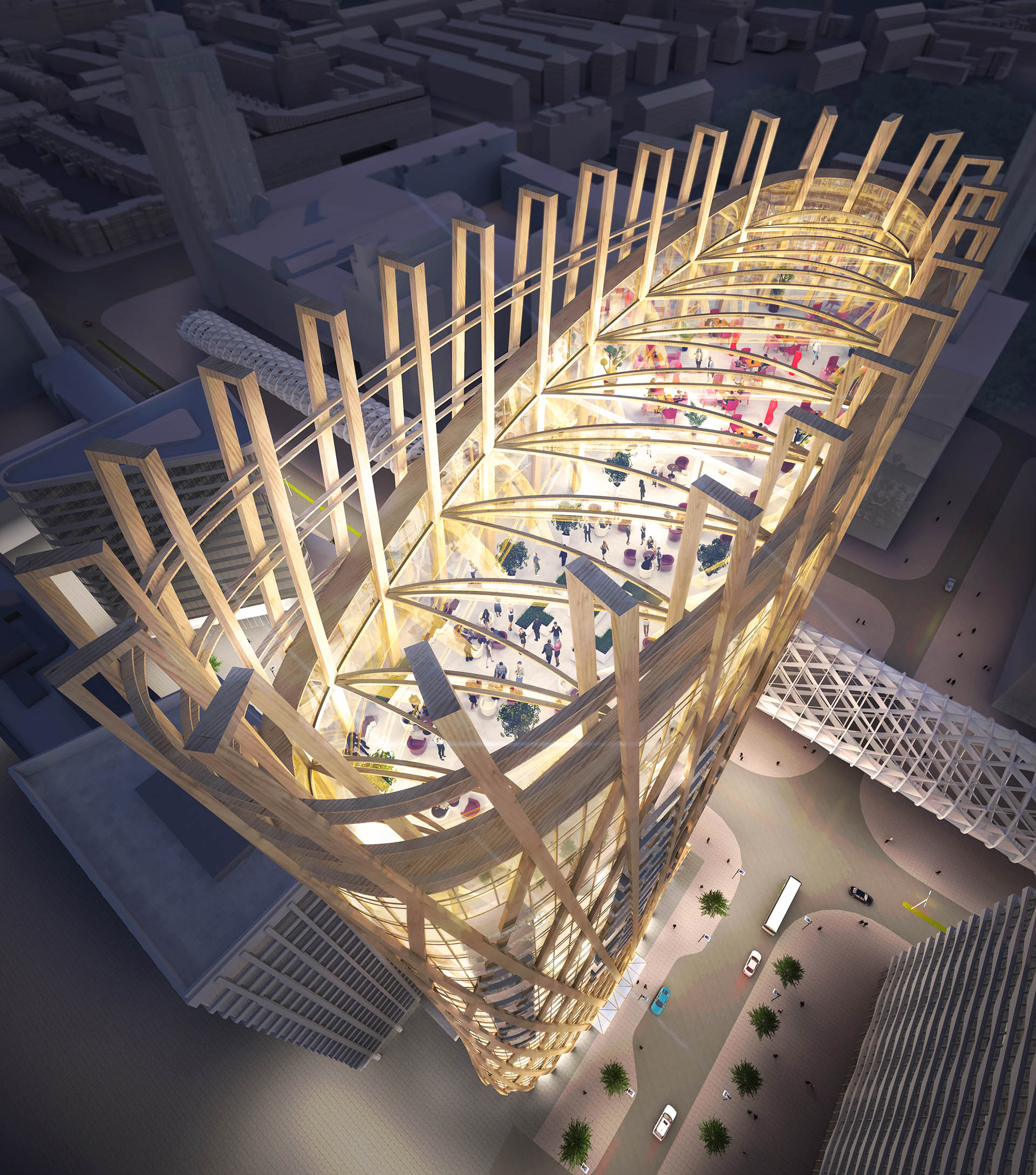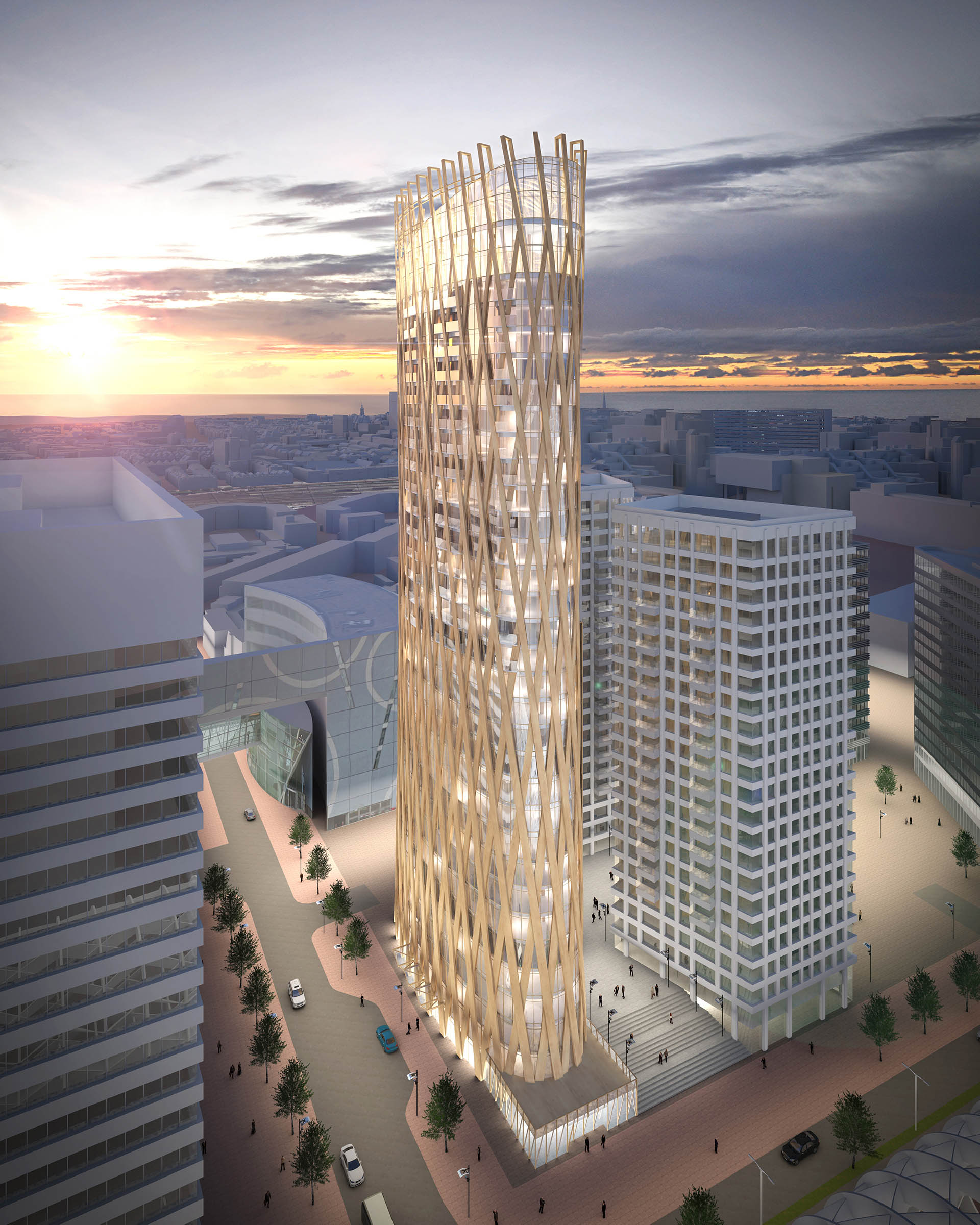 All timber columns and walls will run continuous throughout the height of the building, eliminating the tradition platform construction joint.
The scheme incorporates social amenities at the base, including restaurants and a terrace plaza café that leads to an upper public plaza. A public SkyBar that offers panoramic views of the nearby park and coastline, the tallest such public area in the city, tops the section rising through the residential space.