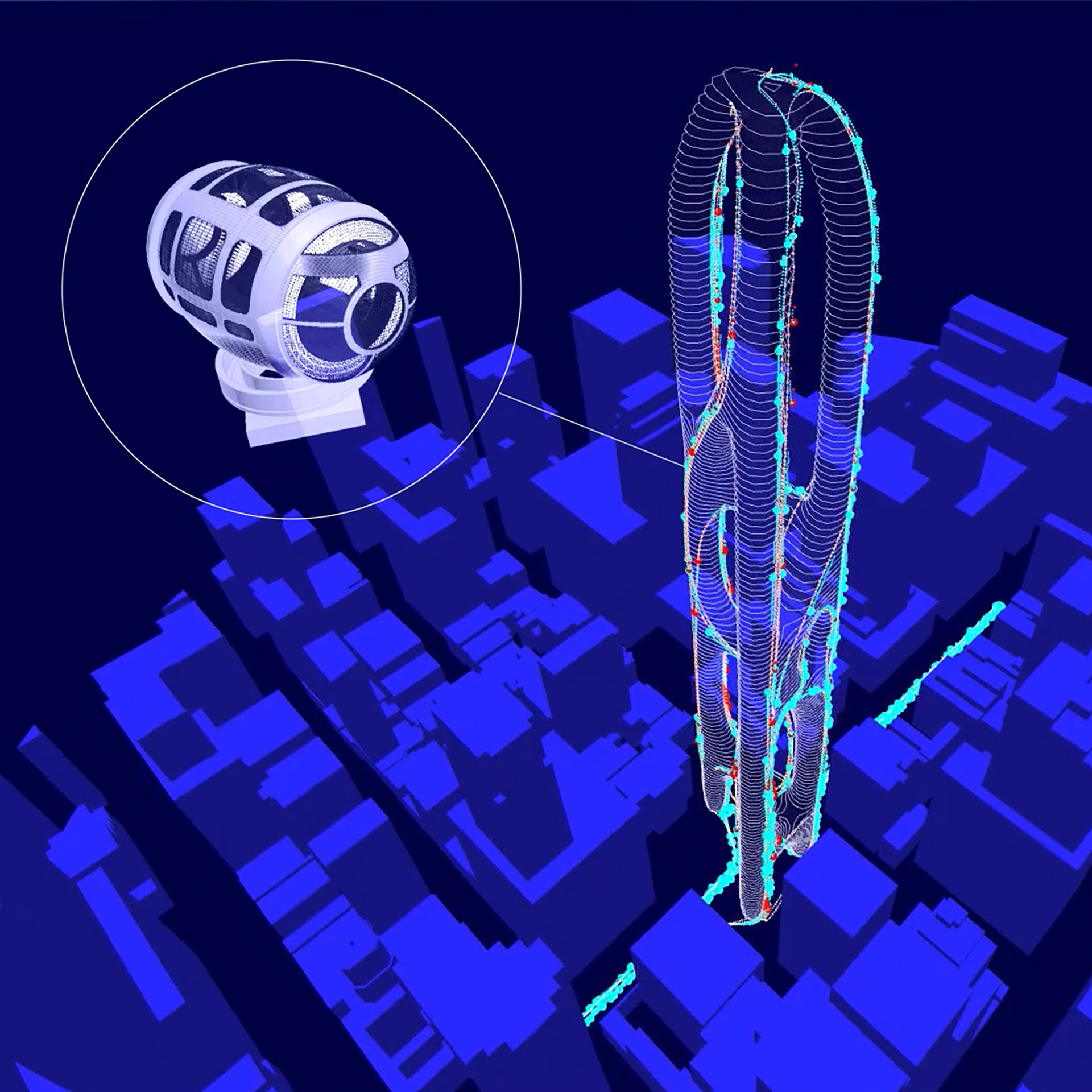 PLP Architecture launches PLP Labs, a cross-sector research collective bringing disruptive innovation to cities
PLP has launched PLP Labs, a new advisory and research group that will develop concepts and technologies to make the built environment more integrated with emerging technologies, more user-conscious and better equipped to fight climate change.
PLP Labs emerged from an ambition to rethink the role of the architect as a mediator between the unprecedented speed of technological and digital change and the comparative slow pace of urban development.
The new group carries forward a strong lineage of PLP's decade-long work in driving research-based innovation in architecture and urban design. Examples include the design of the most successful spatial co-living concept to date for The Collective, an innovative integrated emission-free on-demand ride-sharing system using autonomous electric vehicles, one of the world's most sustainable and smartest office building in Amsterdam packed with some 28,000 sensors called The Edge, as well as ongoing research in collaboration with the University of Cambridge about the use of timber as a structural material in high rise buildings.
PLP Labs will collaborate with neuroscientists, social and data scientists and tech companies to explore research-based solutions to help businesses, property developers, governments and cities stay ahead of emerging innovations in other sectors and to capitalize on unexplored territories of the built environment that can increase social, environmental and financial value.
The Labs' work ranges from developing frameworks for transforming public assets into multi-use developments, collective live 3D holographic modelling which allows multiple users to design collaboratively in real time, research into subterranean and sub-aquatic networks of tunnels for autonomous electric vehicles, as well as studies on the circular economy and strategies for materials re-use. Some of the institutions PLP has partnered with on research include the City of Stockholm, Cambridge University and the World Economic Forum.
"The built environment is lagging and struggles to keep up with change, all at a huge cost to our social and natural environments. PLP Labs' aim is to make cities more inclusive by increasing the number of voices shaping the urban environment."
Hala el Akl, Director, PLP Architecture
"PLP Labs has the freedom to operate outside of the confines of a traditional architectural project by cross-pollinating a wide spectrum of disciplines which allows us to dig deeper into the issues that improve our urban lives."
Midori Ainoura, Partner, PLP Architecture