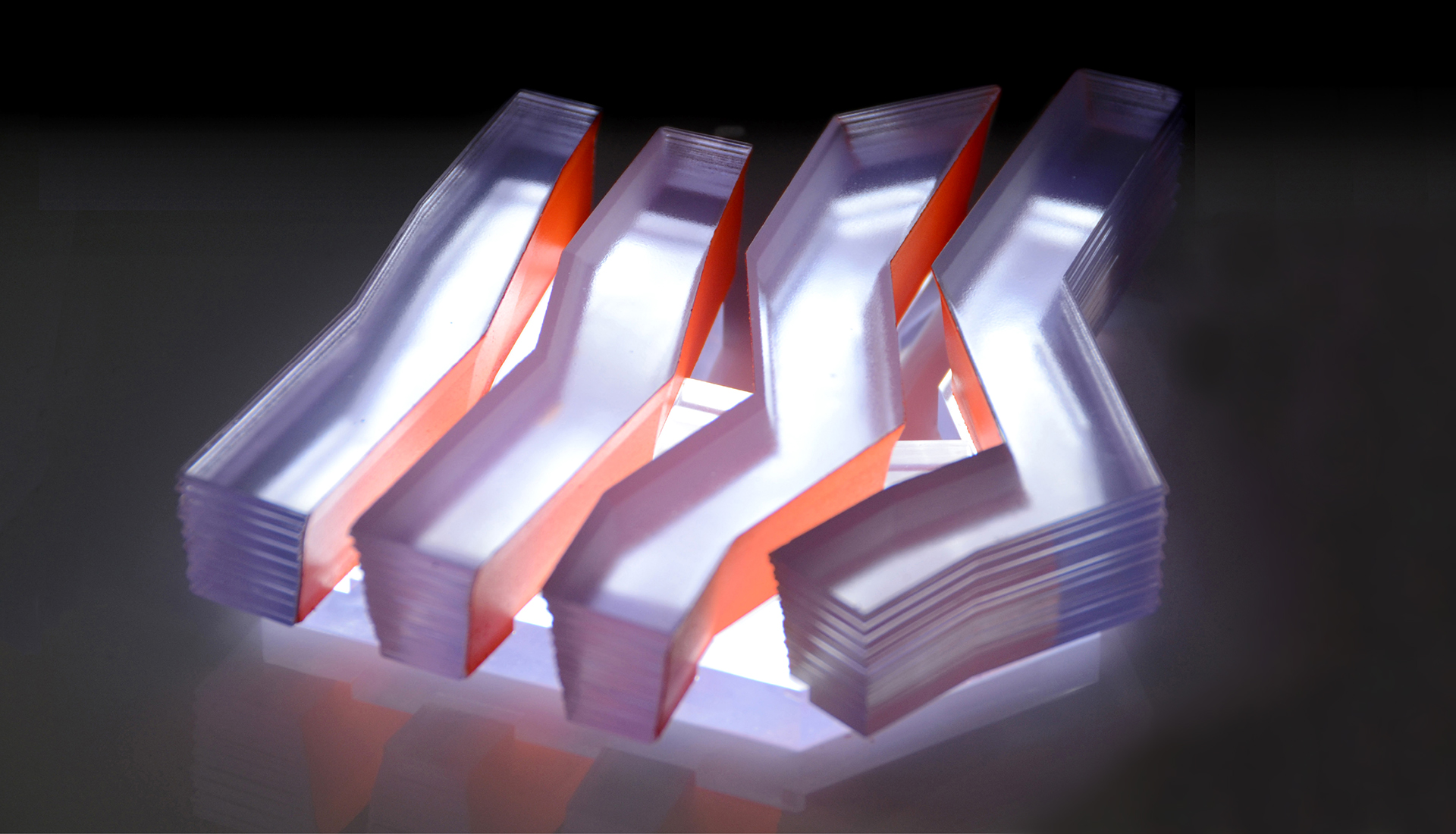 PLP take part in The Royal Academy Summer Exhibition
PLP Architecture's models are on display at the Royal Academy of Arts' Summer Exhibition, which will be open to the public until the 12th August. Visitors will get to experience two of PLP's projects, Timber Vortex (The Hague) and The Strands (Oman). The models join an outstanding selection of architectural works in the RA's Large Weston Room, curated by architect Spencer de Grey RA. This year's curation revolves around humankind's impact on the natural world and investigates how architects have responded to the imminent environmental catastrophe.
Timber Vortex, The Hague, is part of PLP's Oakwood Timber Tower series. The design explores the possibilities of wood as a high-rise construction material and investigates a system that is poised to radically alter construction methods in the upcoming years, as well as fundamentally transform our relationship with nature in the city. The project was undertaken with the University of Cambridge and Smith & Wallwork engineers.
The Strands, Oman, mixes residential, hotel and retail uses in a design that makes harsh conditions habitable by channeling prevailing winds through a series of densely shaded gardens. The natural system is inspired by Oman's traditional village alleys but transforms the technique into an environment for modern and future living.
This year will mark the institution's 251st show, the event having run without interruption since 1769. The Summer exhibition is the world's largest open submission art show and brings works from leading artists, Royal Academicians and household names, as well as new and emerging talent.
Read Spencer de Grey's write up of the exhibition on Architecture Today here: www.architecturetoday.co.uk