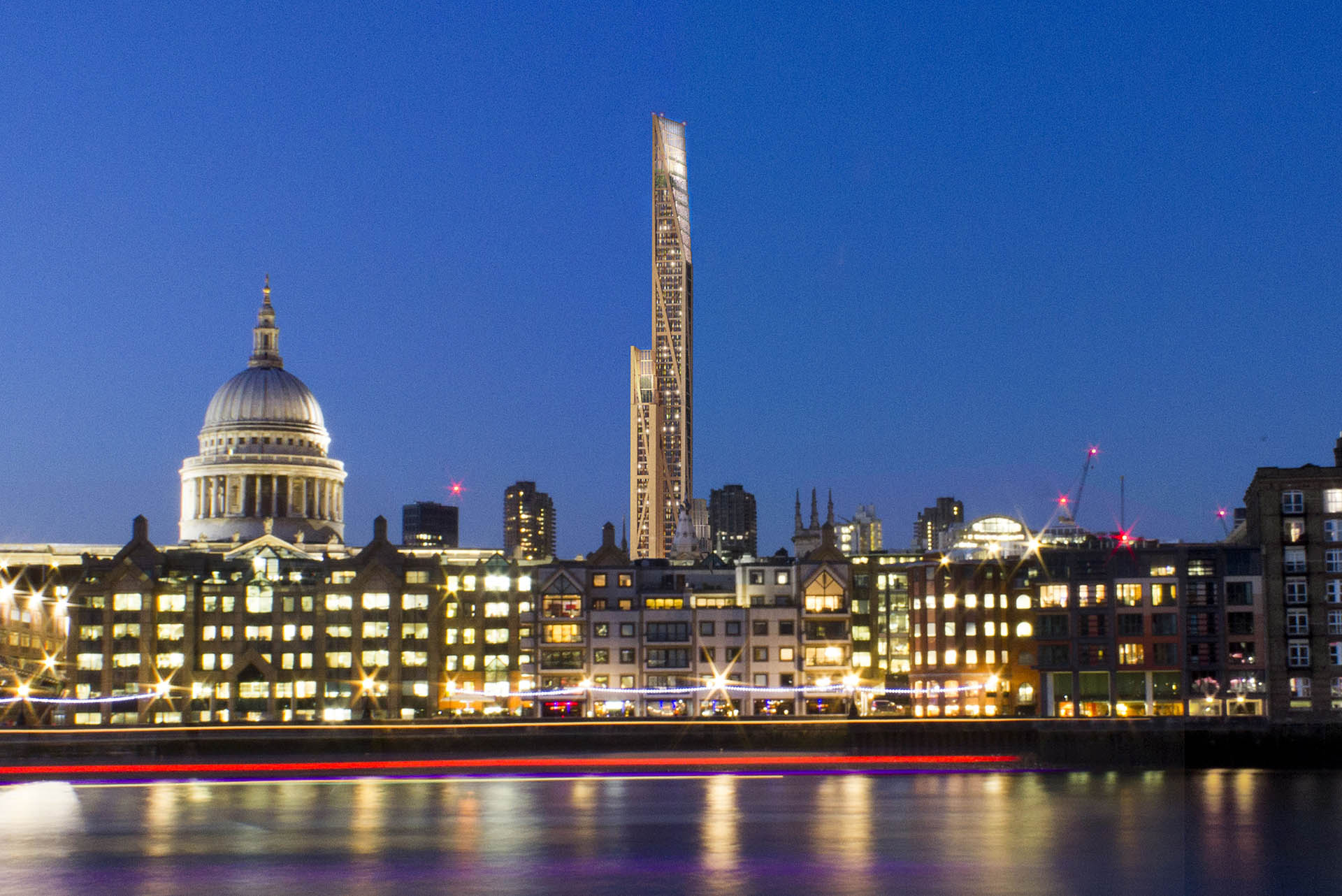 PLP's Oakwood Timber Building Research broadcasted by BBC World News
PLP's Oakwood Timber Tower's Research, developed in partnership with the Centre for Natural and Material Innovations at the University of Cambridge, and engineering firm Smith and Wallwork, looks towards creating new design potentials with tall timber buildings, rather than simply copying the forms of steel and concrete construction. Kevin Flanagan, interviewed by BBC World News, spoke about the human perception and positive impact of wood on our emotional experiences in build environments.
Through a combination of theoretical design and physical testing, this research demonstrates the viability of timber buildings at much greater heights than has previously been possible. Tall Timber Skyscrapers are revolutionary, sustainable and are changing the conventional way of building. The project aspires to make tall timber buildings a reality.