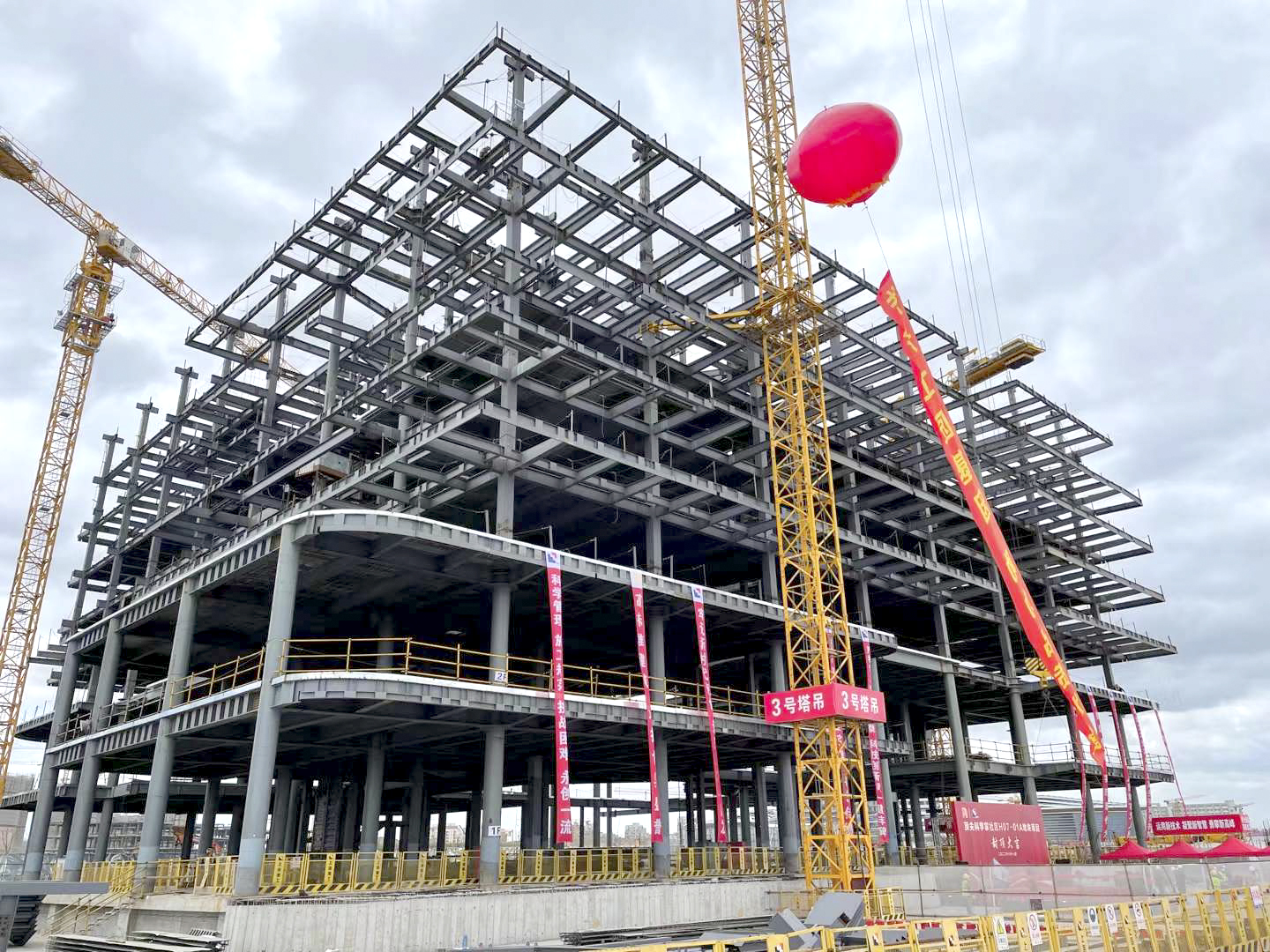 PLP's WLA Artificial Intelligence Lab Tops Out in Shanghai
In Shanghai, China, the structure for PLP Architecture's WLA AI Lab has topped out. The event was celebrated on site marking a key milestone in the building's construction, which is due for completion in autumn 2023.
PLP's AI Lab sits in the heart of a new urban masterplan for research and innovation being developed by the Chinese Academy of Sciences, the China Association for Science and Technology and the World Laureates Association. The new district, located on the south side of Dishui Lake in the Lingang New Area of Shanghai, will be home to a wide range of institutions and research organisations specializing in formal and natural science.
The building is designed to enable research into next-generation technologies, with flexible workspaces ranging from closed labs and social hubs for knowledge sharing, to warehouses and oversized Super Labs. These spaces are integrated around a central atrium that is open to the public. Views are given into some of the labs and research spaces, to boost transparency and excitement around these developing technologies.