Qatar Airways London Headquarters
London, UK
Qatar Airways London Headquarters
London, UK
Qatar Airways London Headquarters
London, UK
Qatar Airways' UK Headquarters thoughtfully reconsiders a key urban site in Central London, reinterpreting the architecture of the surrounding neighbourhood and marrying it with vernacular Qatari elements to create an emblematic building that bridges locations and cultures. The six story headquarters sits adjacent to a Grade II* listed James Wyatt building on Conduit Street in Mayfair and replaces two outdated structures that were inconsistent with the character of the local Conservation Area.
The sculpted Whitbed Portland Stone façade, crafted by advanced CNC detailing, features imbedded fossils and shells that lend it a rich texture that becomes smooth when viewed from a distance. It is arranged into three overlapping vertical wings tapering to a single point of contact at the ground floor. Above, large patinated bronze-framed windows with an intricate patinated bronze mashrabiya inset and fritting pattern are sized and positioned to match those of nearby buildings.
Inside, offices, conference rooms and staff amenities help support an active workforce for the company, which is widely regarded as one of the world's best airlines. The reception space is a welcoming double-height area with a bespoke curving desk and a large digital display wall featuring videos and images from across the airline and Qatar. Four floors of flexible, open plan offices are organised to face away from the building's central core.
Client
Qatar Airways
Facility
Office Headquarters and Ticket Sales Showroom
Size
1,932sqm GEA
Status
Completed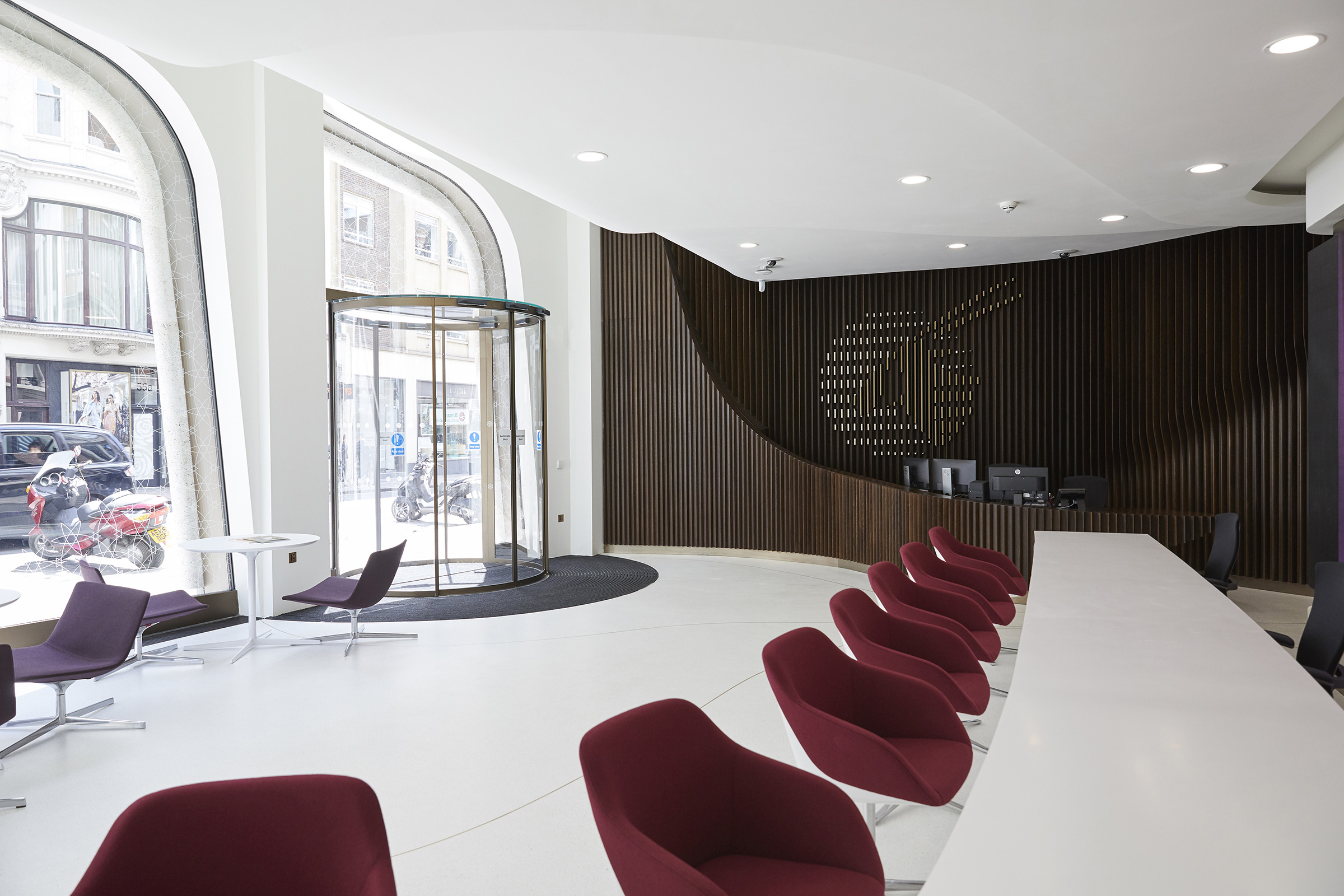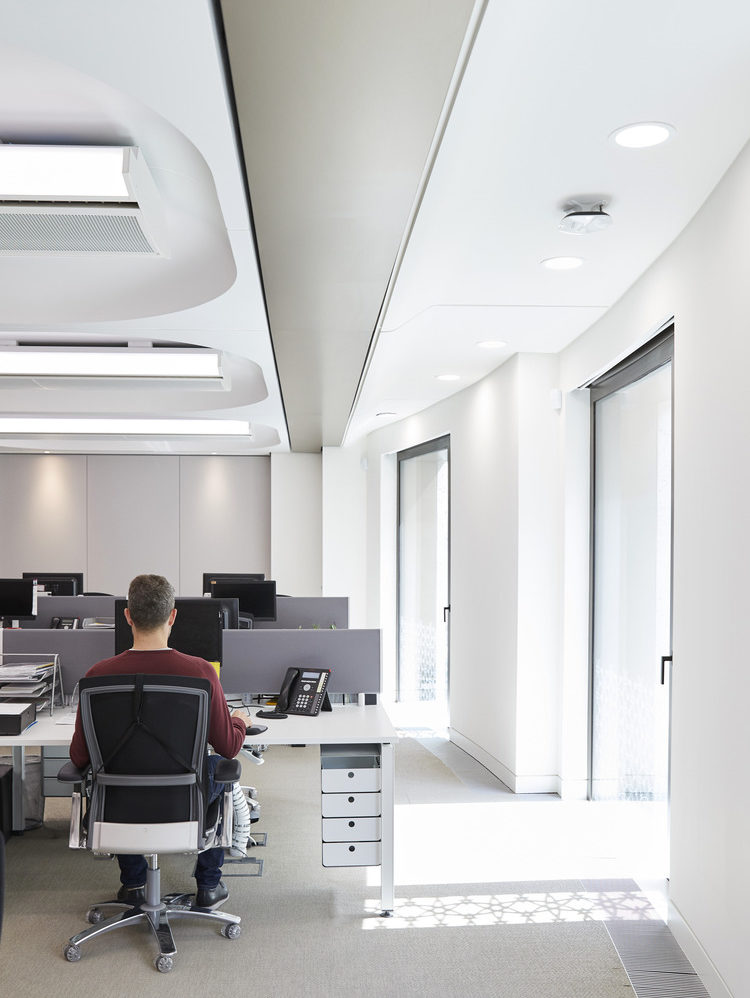 The upper level houses dramatic, light-filled meeting rooms nestled below a curving zinc shingle roof, which has been concealed from the street to reduce the perceived massing of the building while enabling increased spatial use on the tight site.
Our interior design works with a rich palette of materials that include curved oak wall panels, patinated bronze metalwork and terrazzo. Modular glass reinforced concrete coffers on the ceilings integrate lighting and climate systems and help increase flexibility and daylighting.
Sustainability played a key factor in the building's design and the project has a BREEAM Excellent rating in recognition of its environmental sensitivity.