Salesforce Tower
London, UK
Salesforce Tower
London, UK
Salesforce Tower
London, UK
Salesforce Tower is a response to a clearly identified need for highly serviced modern office space for international companies at the heart of London. The site, at the junction of Bishopsgate, Houndsditch and Camomile Street, has been a significant gateway to the City of London since Roman times. Responding to the technical and social demands of the new workplace, the building is arranged around a series of three story atria or villages, which will serve as gathering spaces for thirteen different tenants in the building.
Rather than a central core, as in most London high rises, Salesforce Tower is designed with a side core, which provides an open and continuous floor plate and also creates varied elevations specific to their orientation and context. To the south, the building is all about vertical movement, with the stairs and lift cores clearly expressed. To the north, from Billingsgate, the face of the building reveals the internal organisation with the grand, triple height spaces. To the east and west, the individual floors are articulated, while a subtle banding to call out the three storey villages. Core elements along the southern facade reduce solar gain. North facing atria maximise daylight in the workplace while minimising the need for external environmental protection.
Part of the development of the site includes a new public square, created by closing a section of Houndsditch. On Bishopsgate, a covered arcade provides a sheltered walkway for pedestrians. Lower levels of the building contain extensive areas of shops, restaurants and cafes open to all. At the top of the tower, there is a restaurant served by dedicated lifts and offering spectacular views across London.
A project of
Kohn Pedersen Fox (International) PA
in which the following people at PLP Architecture were involved: Lee Polisano was partner-in-charge; Rob Peebles, specialist structures designer; Lars Hesselgren, head – computational geometry; Richard Woolsgrove, head visualizer; Harjit Sembi, model maker; Ted Neilan, Paul Tupper, senior graphic designers.
Client
Heron International
Facility
Multi-tenant Office Development
Size
65,000sqm
Status
Completed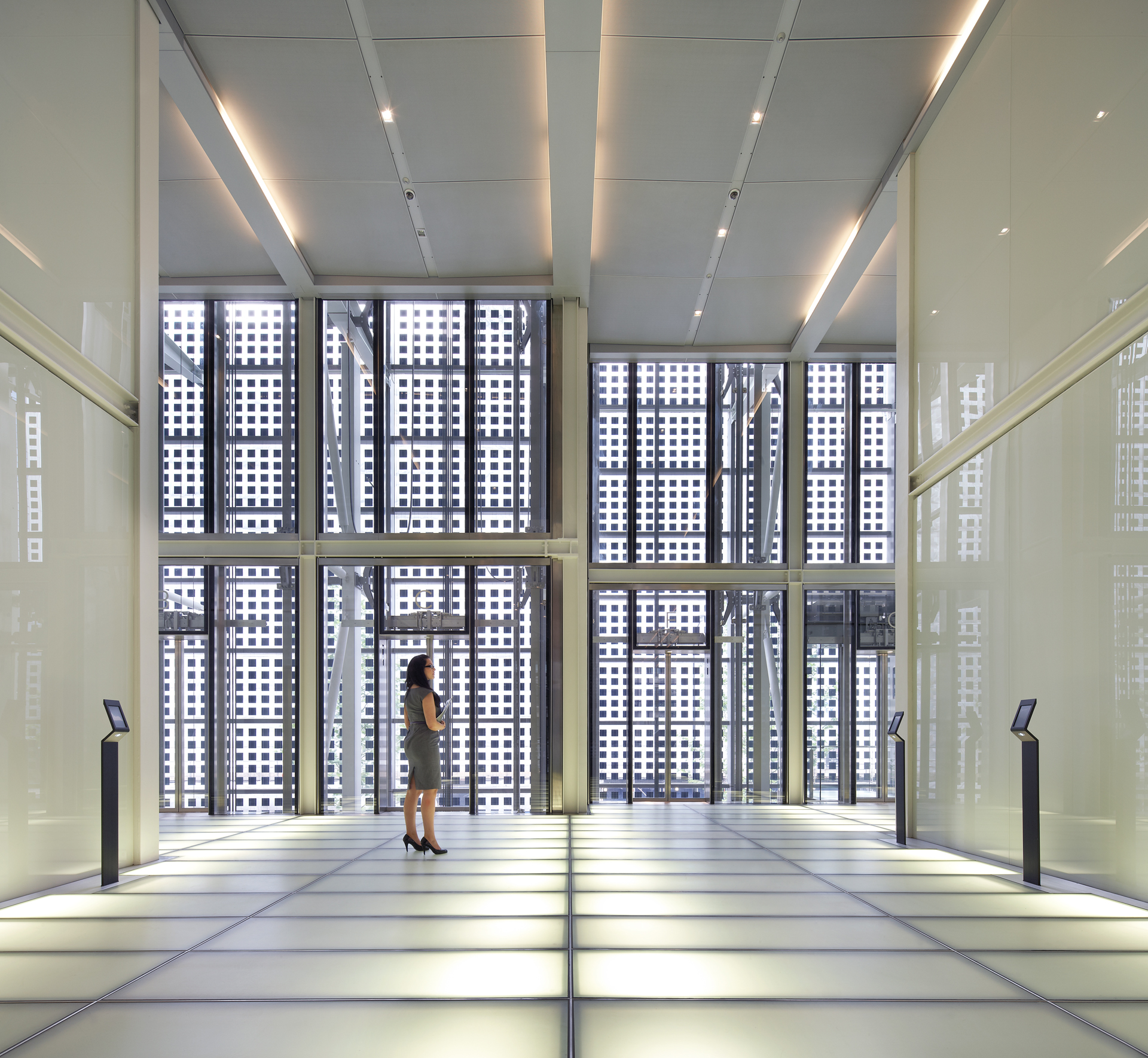 Salesforce Tower is "of first class design quality and sustainable in its own right, and enhances the quality of its immediate location and wider setting as well as contributing positively to its immediate setting and wider skyline".
Former Secretary of State, John Prescott