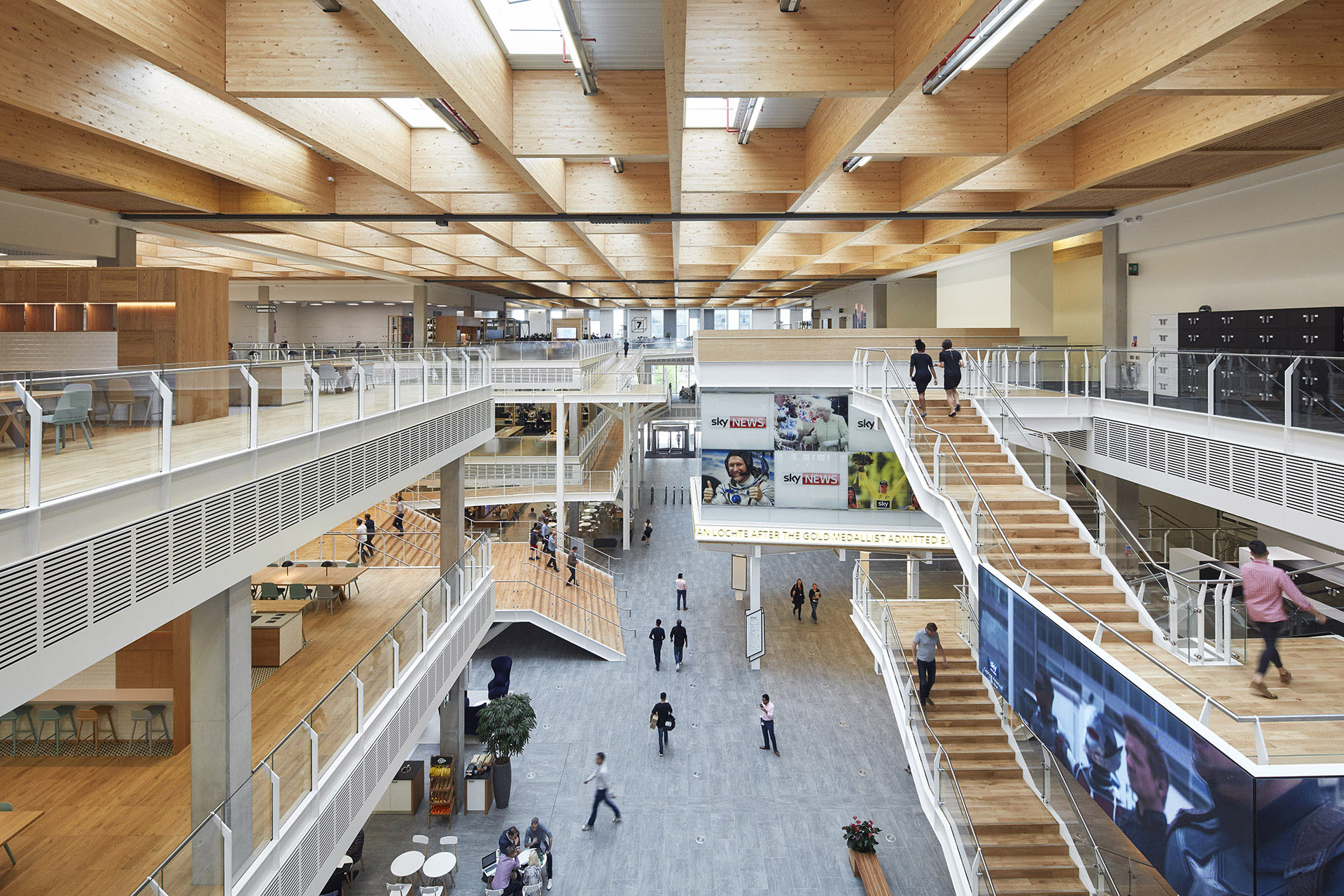 Sky Central provides back drop to pre-fight News Conference
PLP's Sky Central building, the new headquarters of leading broadcasting company Sky in West London, hosted the pre-fight news conference for this weekend's heavyweight fight between Wladimir Klitschko and Anthony Joshua.
Journalists and employees watched the two Olympic champions engage in verbal combat during the press conference, beneath the new glass-walled Sky News Studio.
"It promises to be an amazing day here in Osterley and it's a great opportunity for the outside world to see our new campus," said a Sky spokesman.