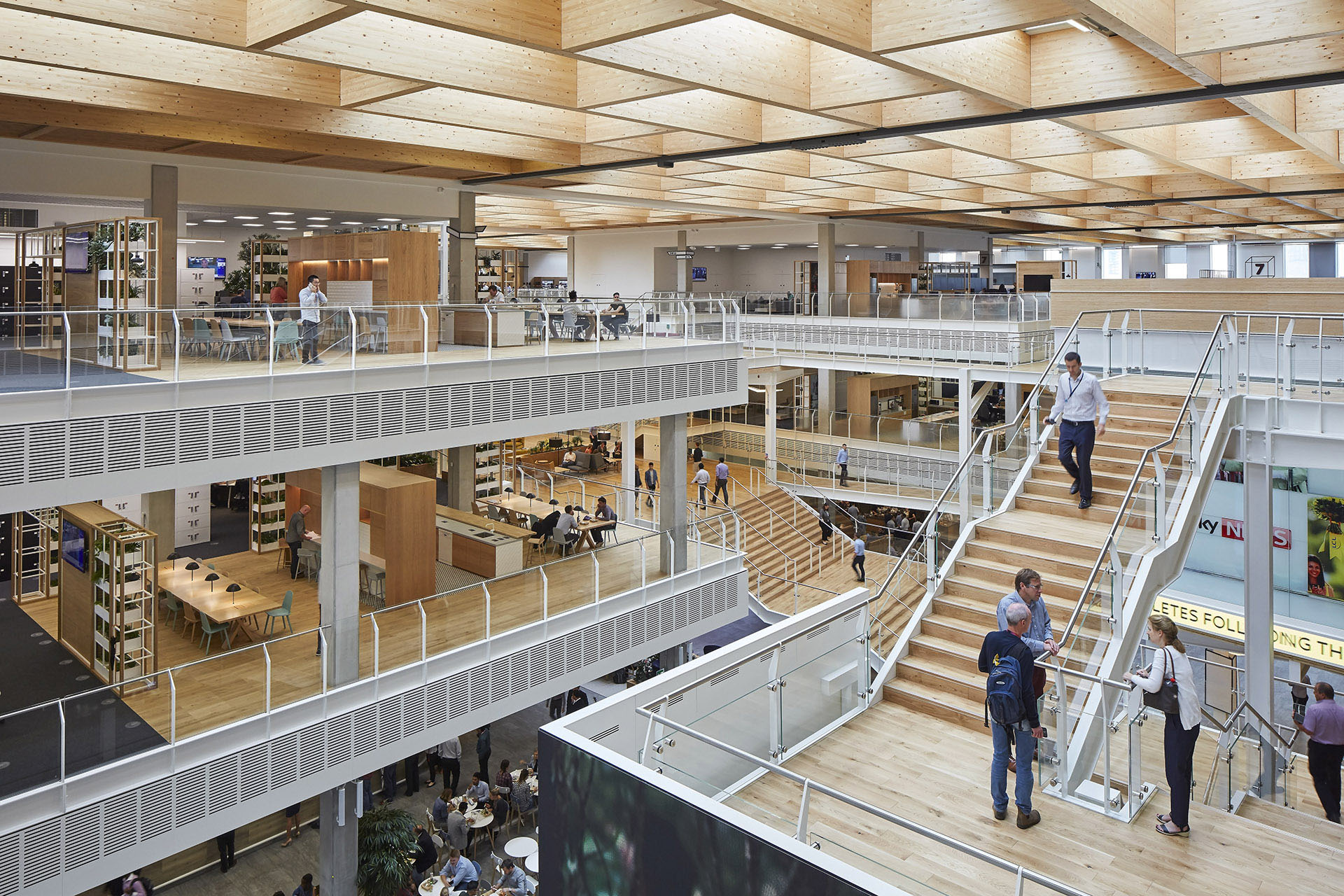 Sky Central wins The British Council for Offices Regional Award 2017 in the category Corporate Workplace
Sky Central is a unique example of unconventional (workspace) design, efficient engineering and delivery combined to meet high aspirations around sustainability, flexibility and people wellbeing.
PLP Architecture was commissioned by Sky to design the interior architecture and develop the exterior for Sky Central – the main building of their 7,000 – person West London campus. The building is designed to to engage 3500 Sky colleagues in producing the best work of their career.
A design was conceived that promotes flexible, collaborative, task-based working. This flexibility was achieved through the creation across the vast floor plates, of multiple distinct neighbourhoods, linked together by the architecture of central mezzanines, stairs and ramps. This established a range of different work areas. This connective tissue encourages employees to take different routes around the office, allowing for unexpected and surprising interactions to occur naturally and act as a catalyst to internal business innovations. These various journeys also shape the central experience of the building: an open space where both ideas and people flow and interweave continually.