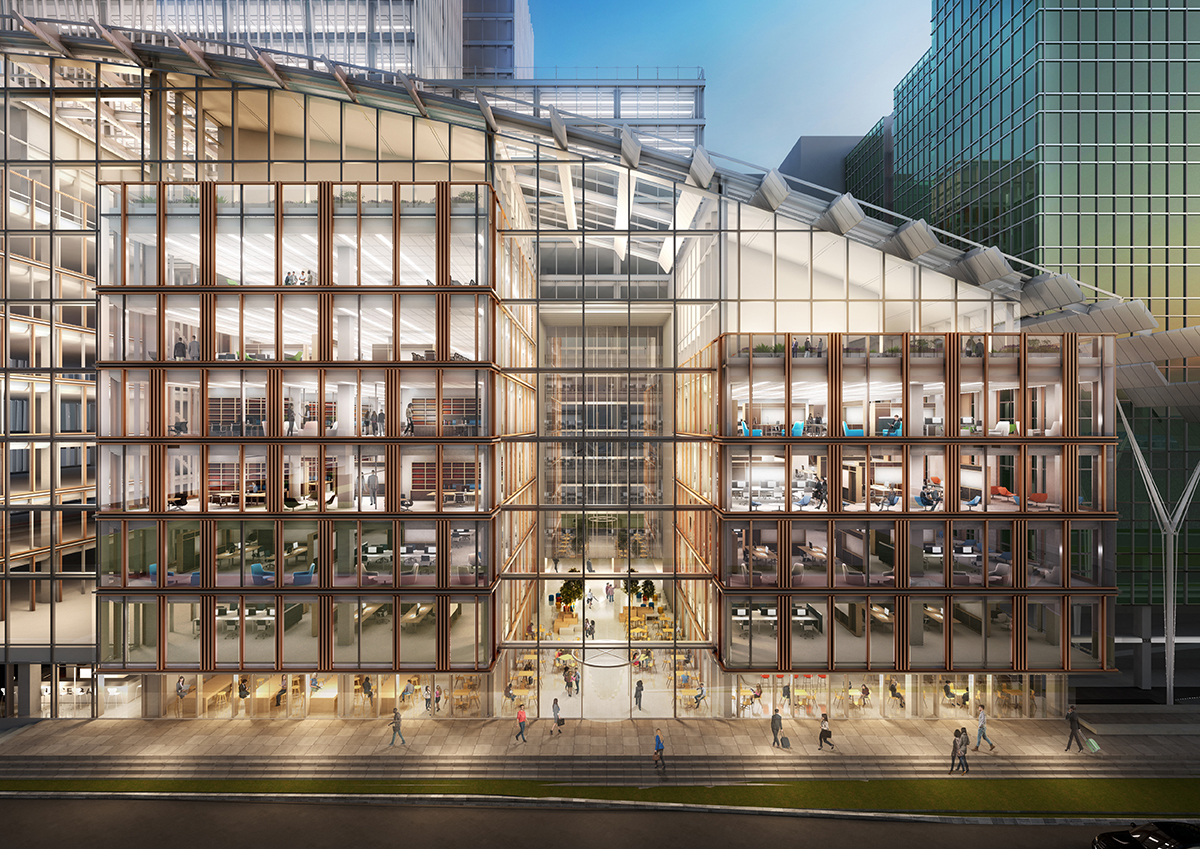 Tower Ten Ground Breaking in Amsterdam
The construction of Tower Ten, the new expansion of the World Trade Centre Amsterdam, officially began last week at a Ground Breaking Ceremony launched by deputy director Sandra Thesing of the City of Amsterdam and Ronald van der Waals of CBRE Global Investors, the Fund Manager of the Fund that owns the building in the Zuidas central business district.
Since gaining planning approval from the city last year, the site has been decanted and prepared ready for part demolition and reconstruction. Much of the structure and slabs of the existing facility will be re-used, though Tower Ten will present a radically different appearance from its predecessor, adding 32,000 sqm of new office space and amenities in the process.
The original World Trade Center was built in the 1980s as a rational sequence of gridded blocks of concrete frame and glazed curtain walling. A thorough refurbishment of the four original towers, as well as a substantial extension to the campus, were completed over a decade ago by the design team led by Ron Bakker and Lee Polisano of PLP Architecture. PLP has now returned to the campus to deliver the third major iteration in the history of the Center's development.