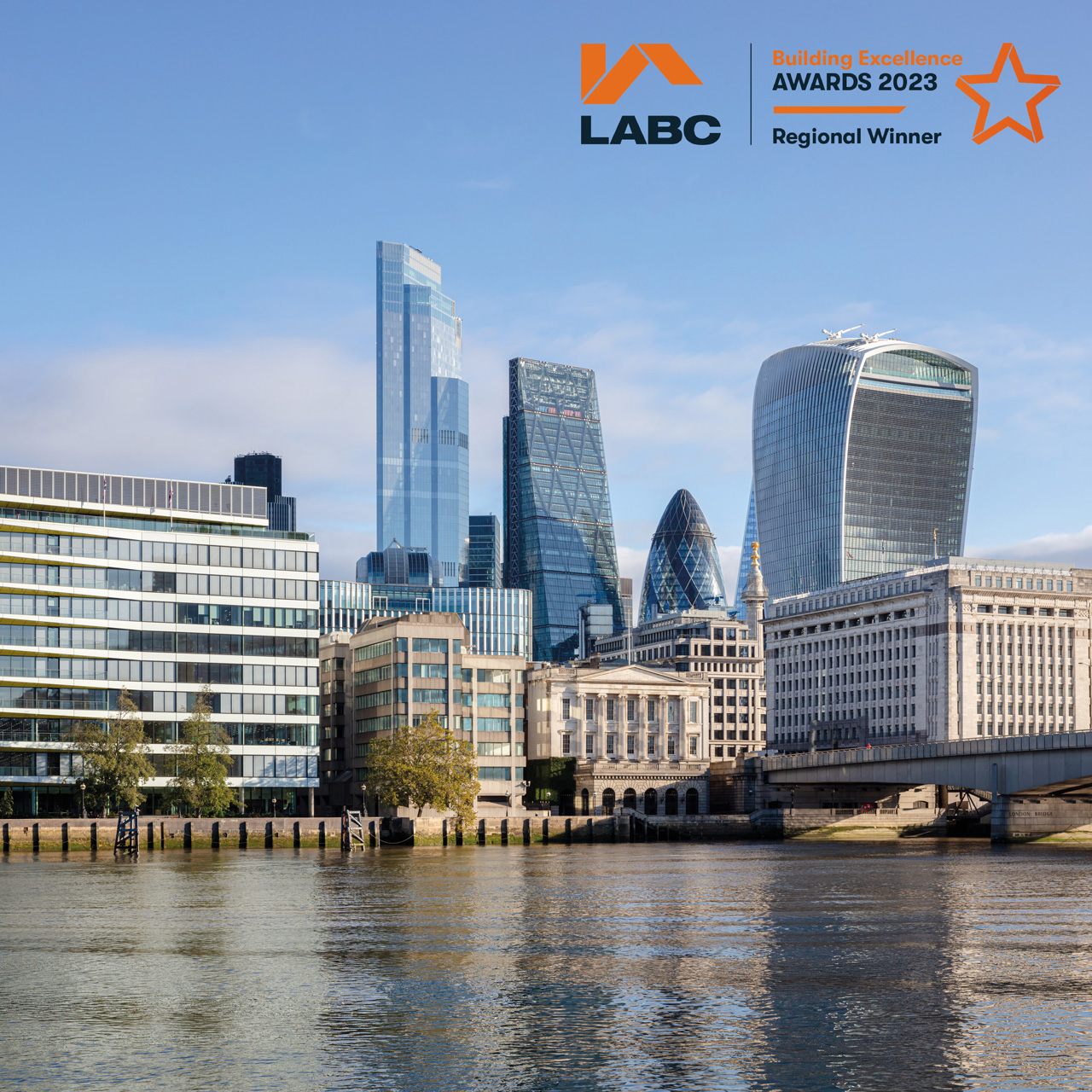 22 Bishopsgate named as 'Regional Winner' at the LABC Building Excellence Awards 2023
22 Bishopsgate, PLP's health and wellbeing-centred office building in the heart of the City of London, has been named as the Regional Winner for the LABC Building Excellence Awards 2023, in the category of 'Best Non-Residential New Build'.
The building set a new standard for post-Covid working, with over 100,000 sq ft dedicated to a 'vertical village' of amenities including a healthy-eating food court, co-working spaces, conferencing facilities, a gym and more. Integrated smart technologies give occupants access to personalised climate control, contact-free access and a building-wide app. On top of this, Horizon 22, Europe's highest free viewing gallery, will open to the public later this month.
A huge congratulations to the design team and everyone involved in the building throughout its lifespan.