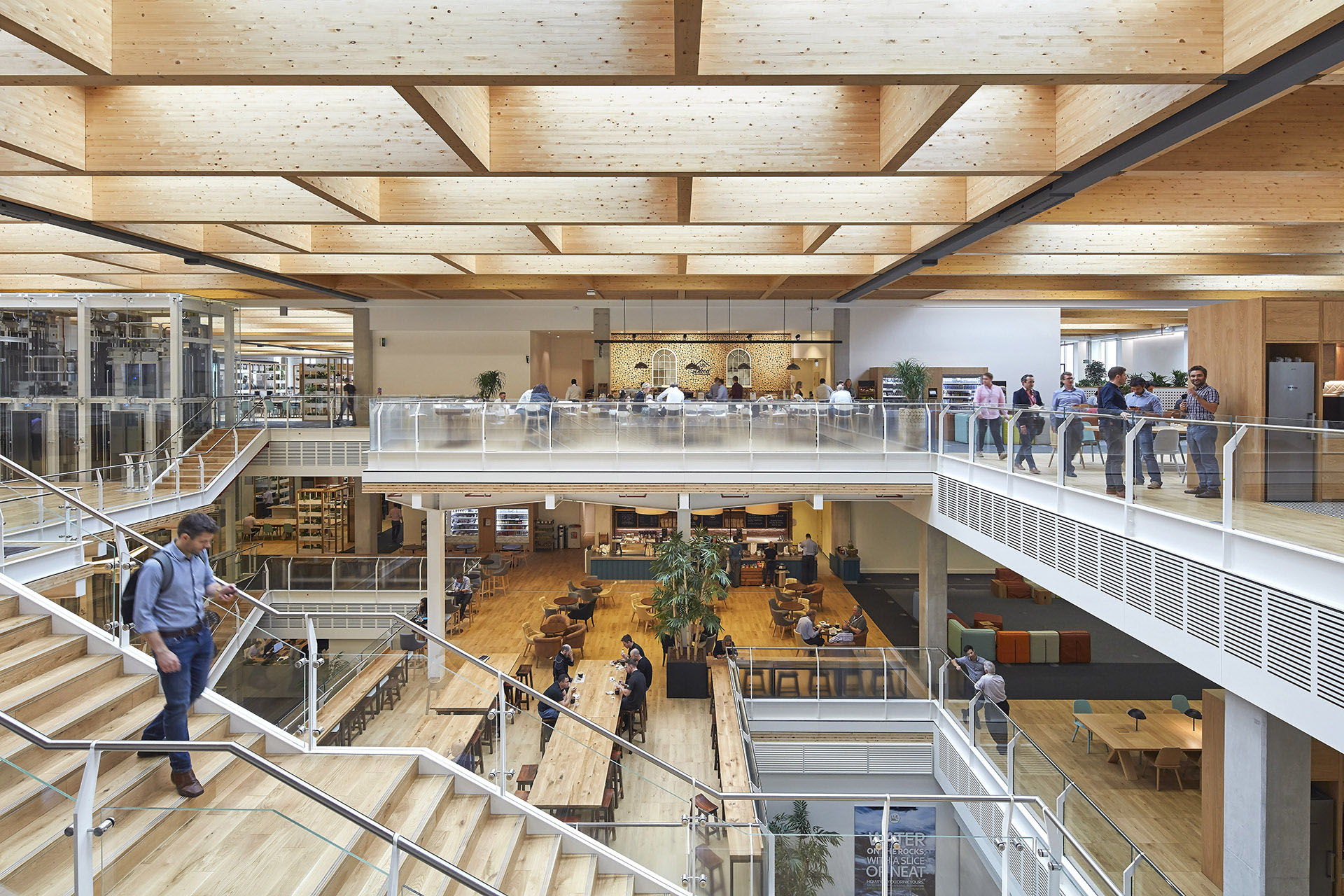 Sky Central Building opens at Sky's Headquarters
Sky's new flagship building 'Sky Central' has opened at the company's campus in Osterley, West London.
The new office was completed in July, and accommodates 3,500 employees. Designed for flexibility, openness and to foster the lively flow of people and ideas around the business, the building is the centrepiece of Sky's group headquarters.
PLP Architecture was invited to re-think and design the building's interior, develop the external envelope to respond to the changing interior programme and deliver the project through to completion following an invited design competition via the main contractor bid.