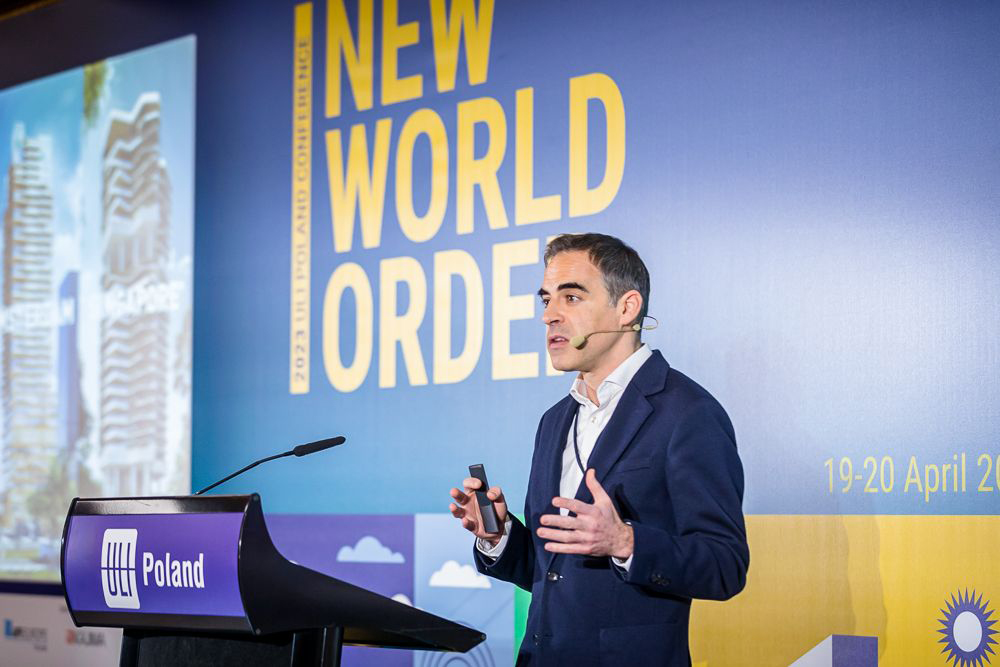 "What does the future hold?" Andrei Martin speaks at the ULI Poland Conference 2023 'New World Order'
Andrei Martin, Partner at PLP Architecture, delivered the closing keynote address at the 2023 ULI Poland Annual Conference.
The subject of the talk was one of the longest-running projects at PLP Labs: IUMO (Integrated Urban Mobility) – a sustainable new way of moving in the city that combines the efficiency of trains with the convenience and flexibility of cars.
"Our mission is to leverage technology and human-centric design, so that through our built environment we can begin to really tackle and solve some of the biggest challenges of our time," said Andrei Martin.
Read more about the event here