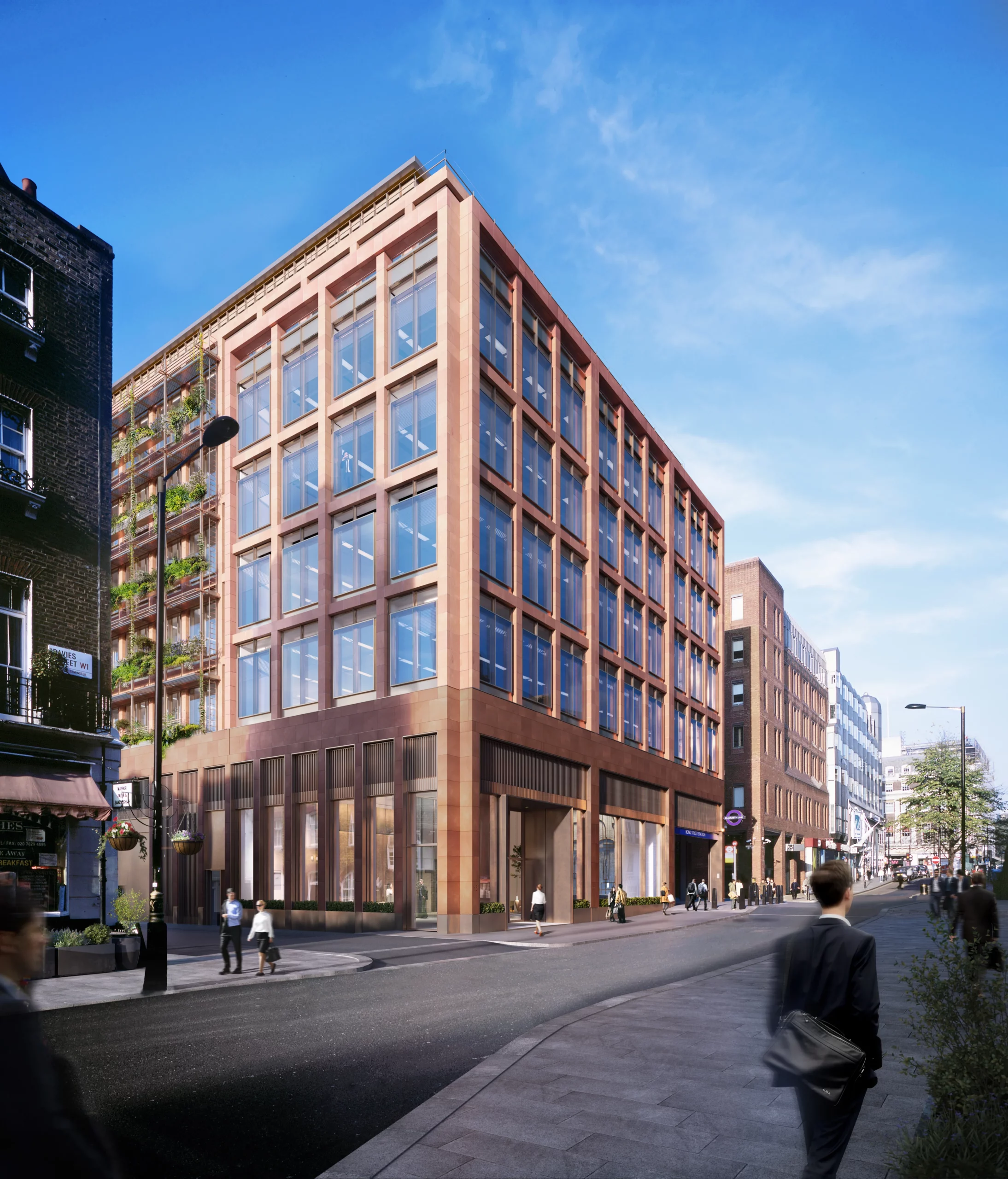 65 Davies Street is Fully Pre-Let Ahead of its Upcoming Completion
Blue Owl Capital UK has taken the final floor at PLP's 65 Davies Street in Mayfair, ahead of the project's completion in November. The asset management company joins the likes of Hayfin and SPX Capital in letting space in the 65,000 sq. ft. development.
65 Davies Street is one of the best-connected offices in London. It sits directly above the Bond Street West Elizabeth Line Station, a stone's throw from Oxford Street. The building will provide light-filled workspaces, with natural materials and generous floor-to-ceiling heights.
Designed for client Grosvenor, the building features an expansive green trellis wall on its south façade. As well as this, the office's many balconies and terraces create lush green spaces for outdoor meetings.
The building's façade is finished in terracotta, stone and bronze. The materials complement and build on the historic red-brick character of 65 Davies Street's local character, helping it to become part of the neighbourhood.
The pre-letting of 65 Davies Street is further evidence of a 'flight to quality', where we are seeing companies move to offices that can deliver healthier, more sustainable and high-quality working environments for their employees.
Discover more about the project here