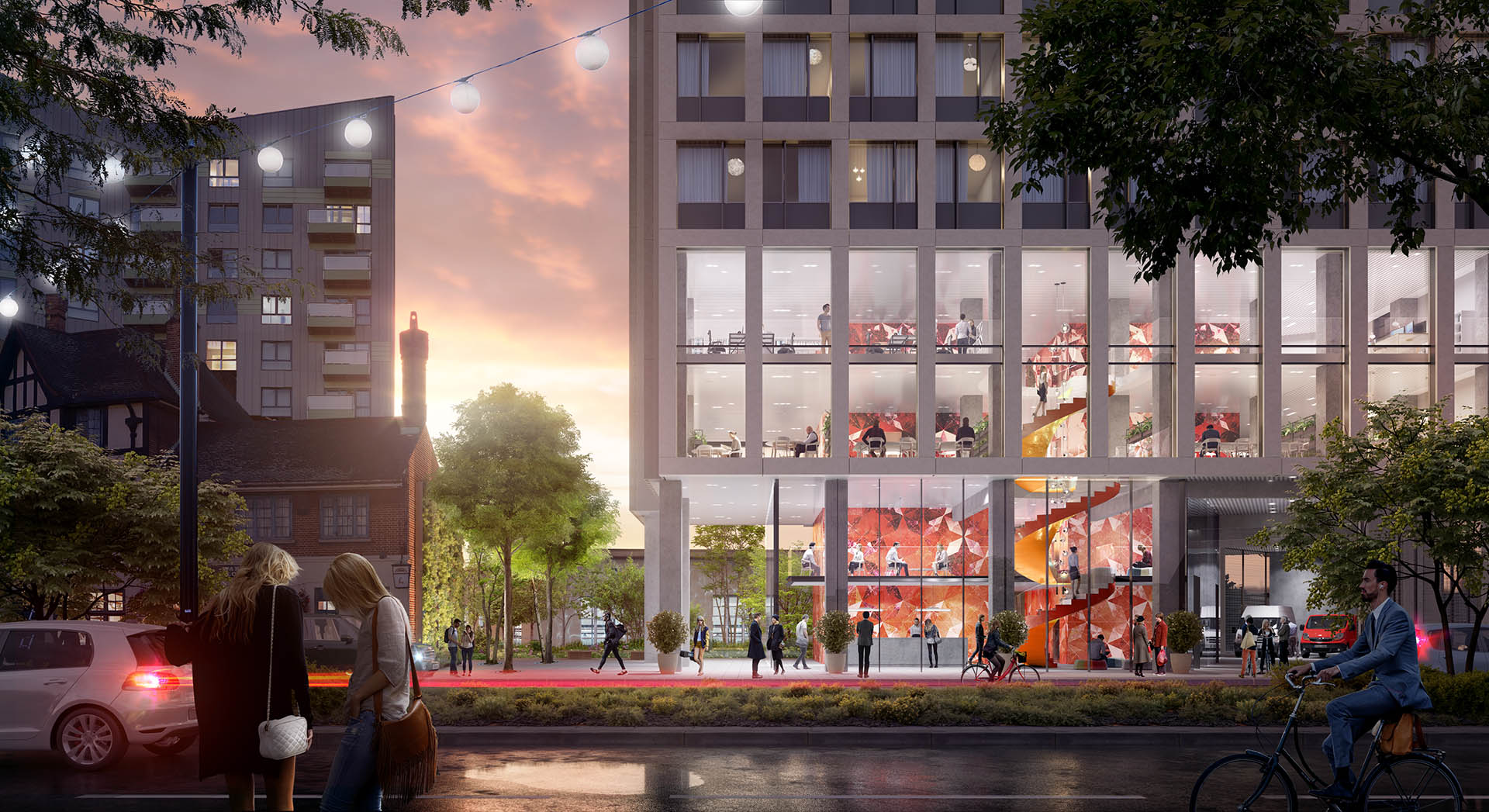 Collective Stratford wins planning approval
The Collective Stratford has received a resolution to grant planning permission from the London Legacy Development Corporation. The 22-storey scheme will feature short-stay co-living rooms, a community and events hub as well as affordable workspace for small businesses and local entrepreneurs. Plans for The Collective Stratford High Street were developed following extensive engagement with local businesses and community organisations to ensure the scheme meets their needs and is well integrated into the local area.
The Collective Stratford High Street will comprise 287 short-stay co-living rooms along with shared amenities and community space for local residents, charities and business and an art hub to showcase local talent and host a variety of weekly cultural events. Small businesses and local entrepreneurs will have access to office space including flexible and affordable co-working space.
The project will also include improvements to the adjacent Channelsea River, connecting it to the High Street via a landscaped forecourt.
The building is central to the Collective's Community Investment Programme involving partnerships with local groups and charities to increase their outreach and social impact. James Penfold, global planning and communications director at The Collective, said: 'We've spent a lot of time in active dialogue with the community and as a direct result we're proud to launch our Community Investment Programme, which will identify, fund and provide free use of our spaces for local charitable and creative enterprises. This is just one of the ways we endeavour to effect a long-term positive impact in every community we enter.'
Andrei Martin, partner at PLP Architecture, added: 'Our design for The Collective Stratford laminates work, cultural, social and accommodation spaces within a hybrid typology. Complementary uses and collaborative spaces supplement a compact arrangement of private living quarters so that working, living, creating, exchanging, socialising and entertaining all occur within a formal arrangement that operates more as a vertical neighbourhood than an individual building.'
Construction is due to start at the end of the year and to complete in 2023.