One Embassy Gardens
London, UK
One Embassy Gardens
London, UK
One Embassy Gardens
London, UK
Embassy Gardens is a new riverside district in London developed around the new United States Embassy on Nine Elms. The area is witnessing significant regeneration which will create a new mixed-use central London neighbourhood replacing the warehouses that previously occupied the area. The Embassy Gardens masterplan is governed by design principles conceived to create an urban environment that orchestrates the relationship between architecture, landscape and public space to create desirable living spaces.
One Embassy Gardens is one of three plots on the site defined as 'object' buildings in contrast with the fabric of residential buildings that form the majority of the development. The district is organised around a landscaped pedestrian spine, known as the Linear Park, which extends all the way through to Vauxhall. One Embassy Gardens is positioned along this Linear Park, increasing its prominence as an urban landmark.
Client
Ballymore
Facility
Mixed use: Offices and Retail
Size
14,000sqm NIA
Status
Completed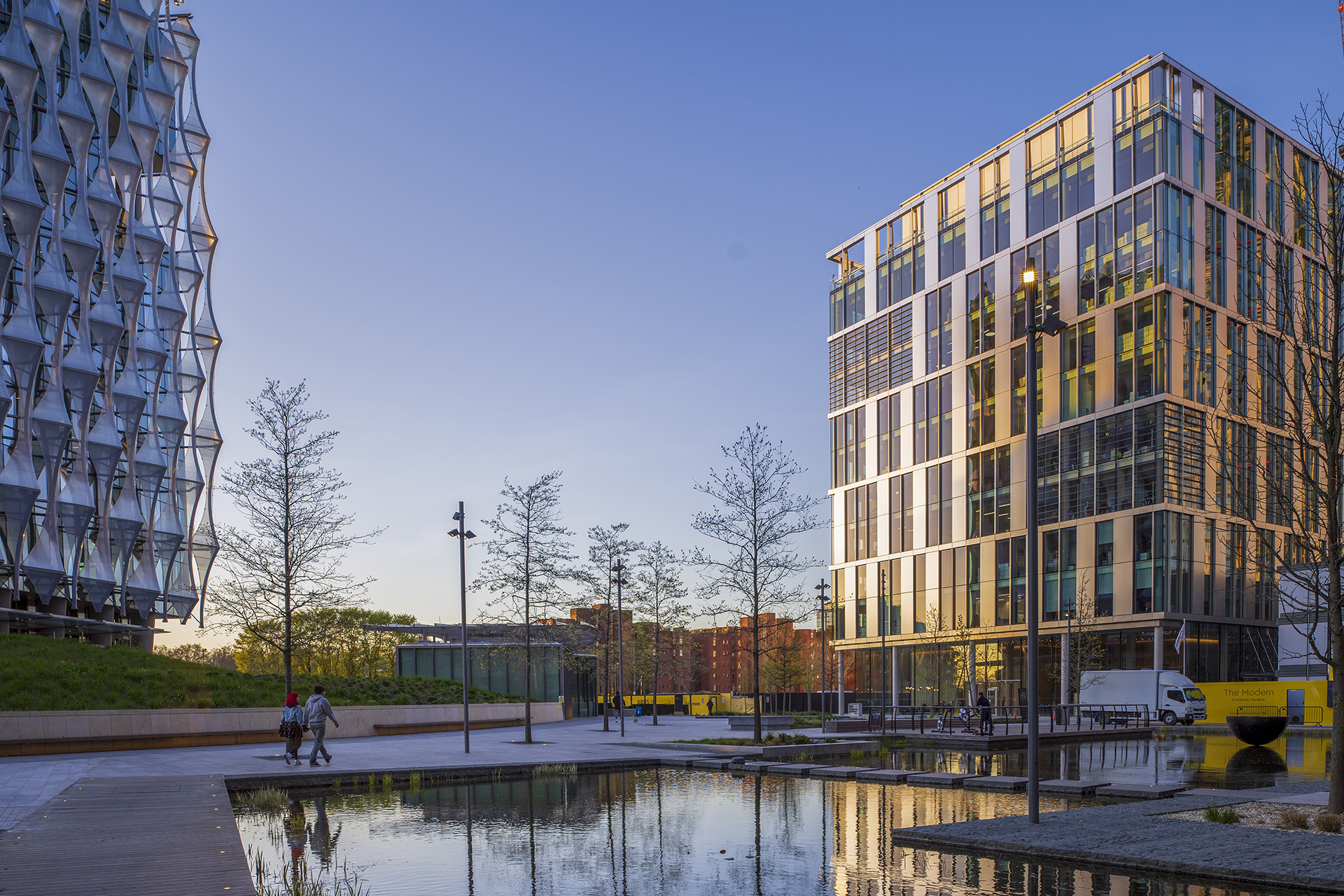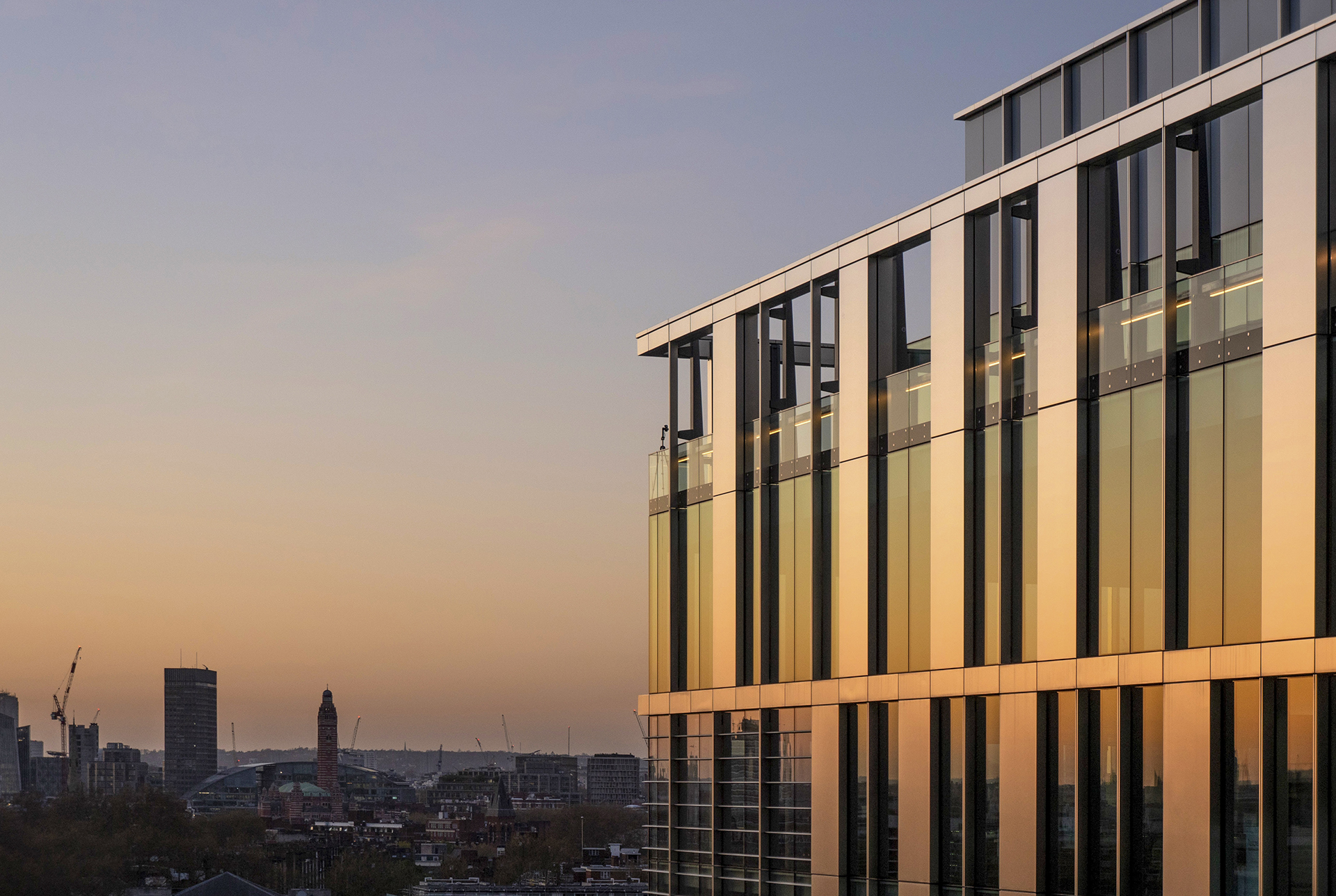 The challenge was to design a building that would perform its role as an urban landmark when seen alongside the adjacent dominant cube of the US Embassy with its distinctive shading devices. Our response was to design the building as a finely-crafted metal box, elevated high above the ground to allow views under the building. Lifting the building also establishes a generous double-height lobby as seeming continuation of the neighbouring Linear Park.
Above the lobby, the elevated box is clad in stainless steel panels arranged in a pattern with bigger openings to the river and park at the upper levels. In a move away from the ubiquitous and decontextualized slick glass office building, the steel façade, with its glass surface set back from the solid panels, has a sense of depth, creating a play of light and shadow, oscillating between texture and solidity.