Creating a flexible and
healthy workplace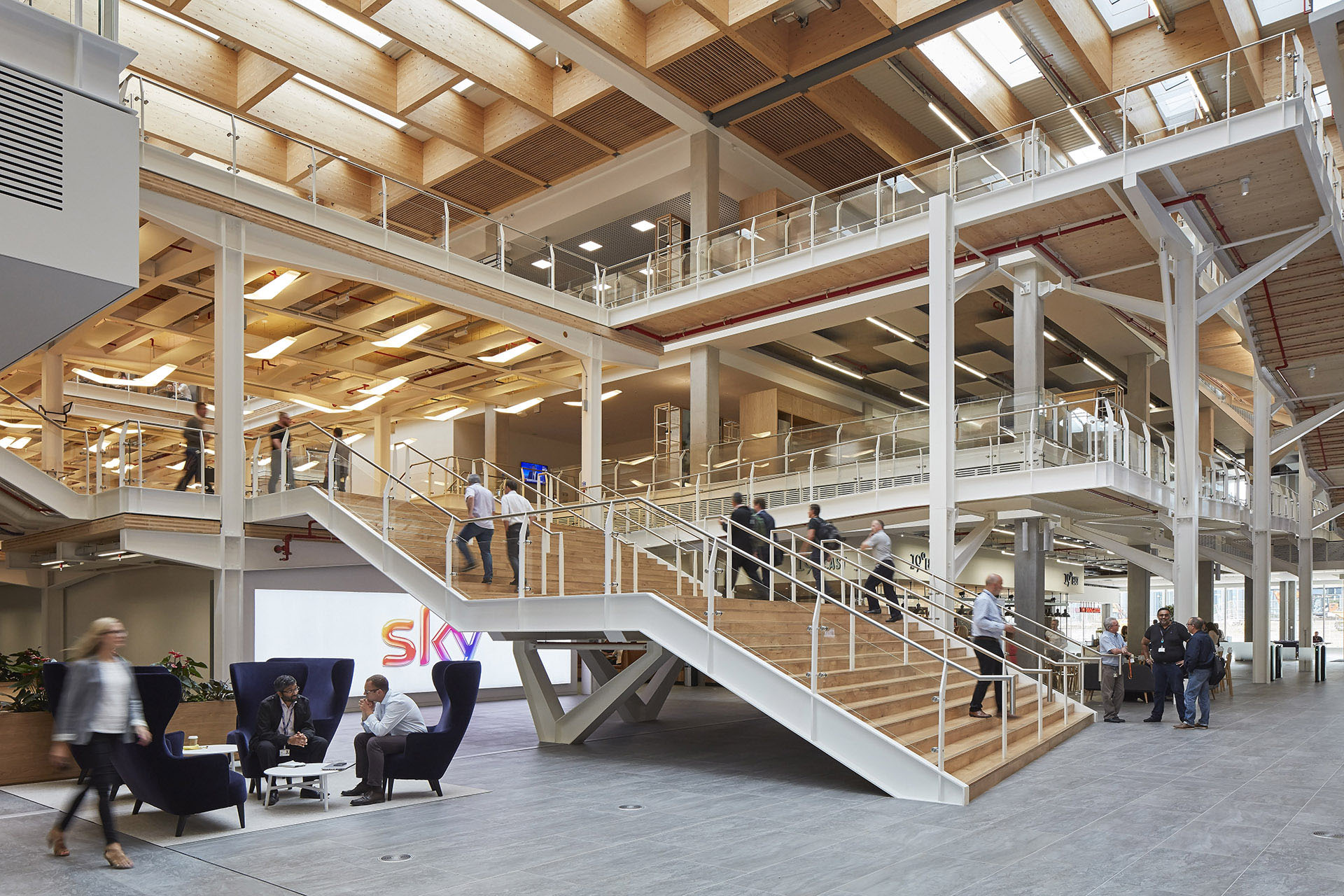 PLP Architecture developed a design solution for British broadcaster Sky's flagship building, Sky Central.
The project delivered the client's aspirations for a super-fast, super-flexible building using prefabrication. A close synergy of architecture and engineering was instrumental in defining the design solution for the three-storey super deep-plan building with focus on the health and wellbeing of Sky's employees using natural materials.
1.3 metre deep glulam beams span up to 21 metres to form the roof.
The beams incorporate broad expanses of rooflights, maximising natural daylight and creating column free spaces beneath.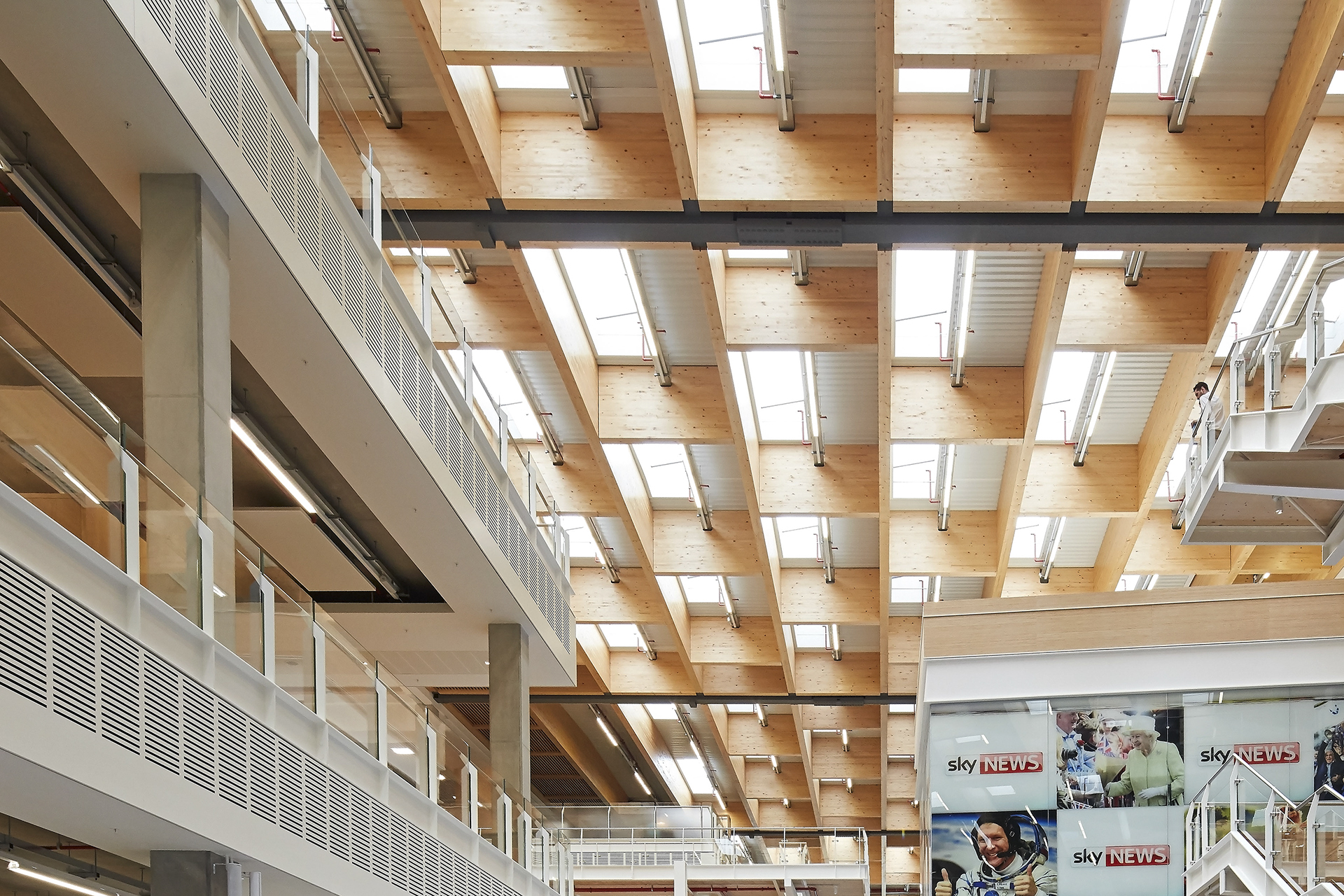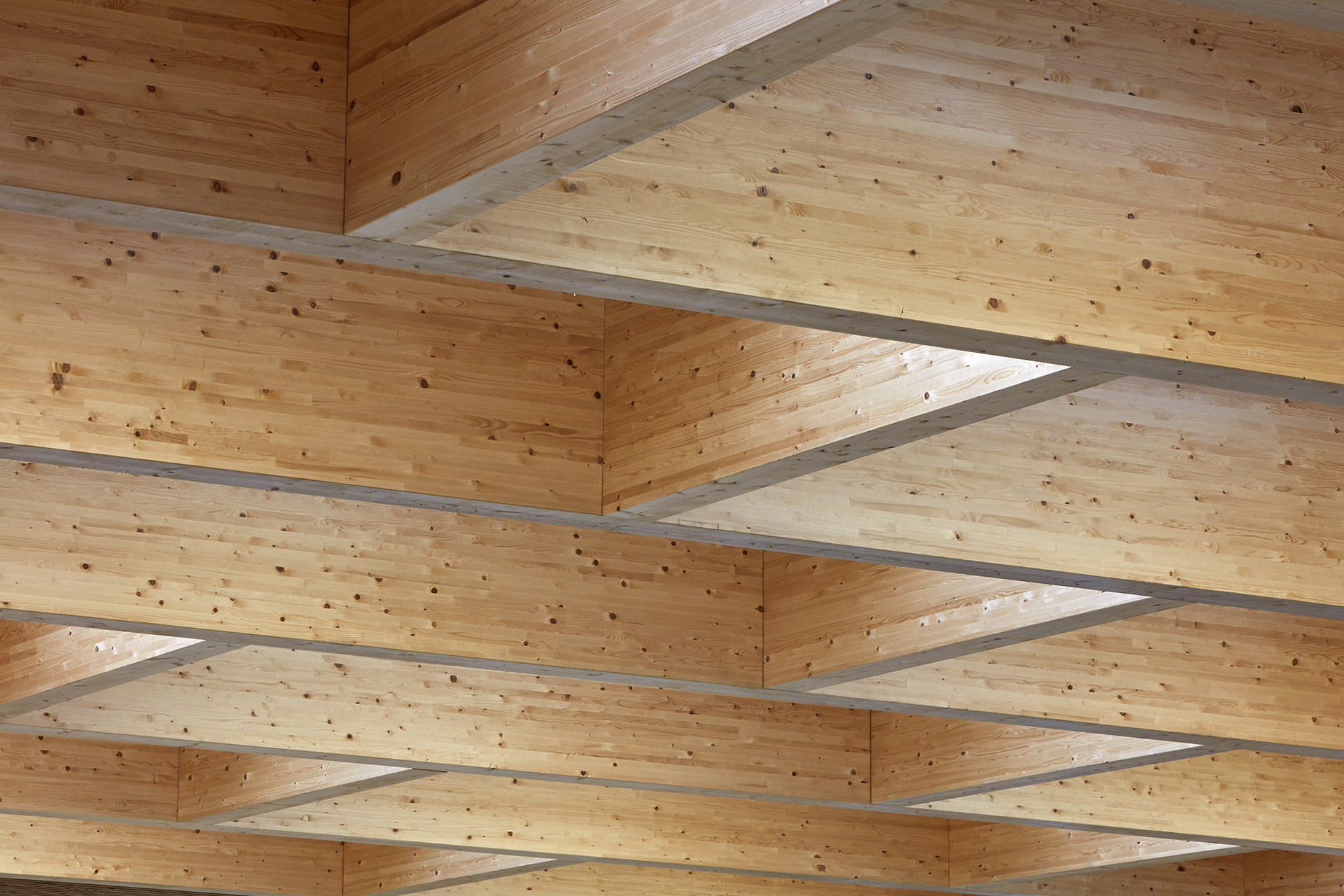 The choice of timber roof saved over 2,000 tonnes of CO2 compared to standard systems, including the transportation from Europe.
A series of 'plug in' mezzanines, ramps and stairs in steel and cross laminated timber (CLT) creates the vertical circulation and allows for ease of disassembly for future adaptability.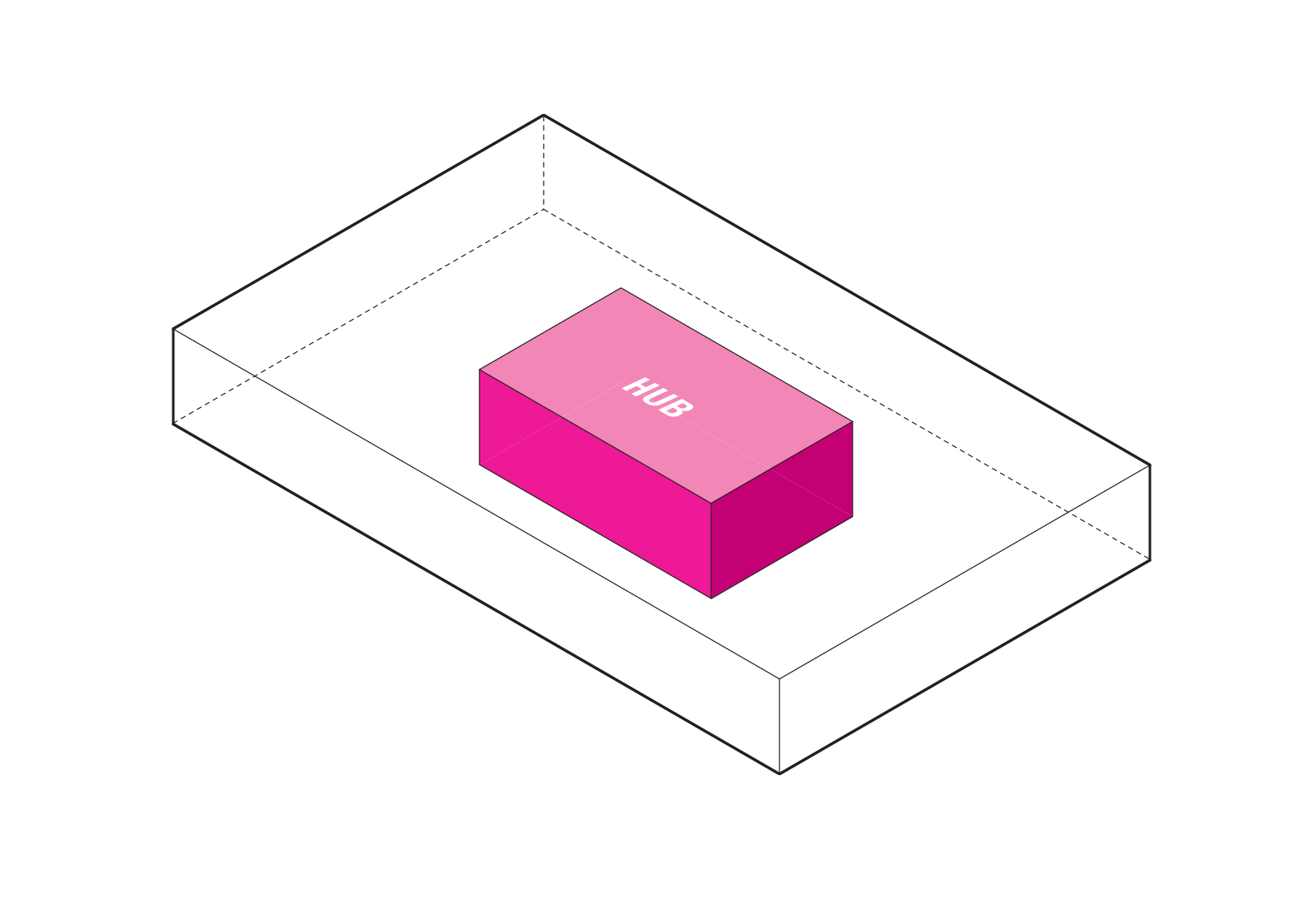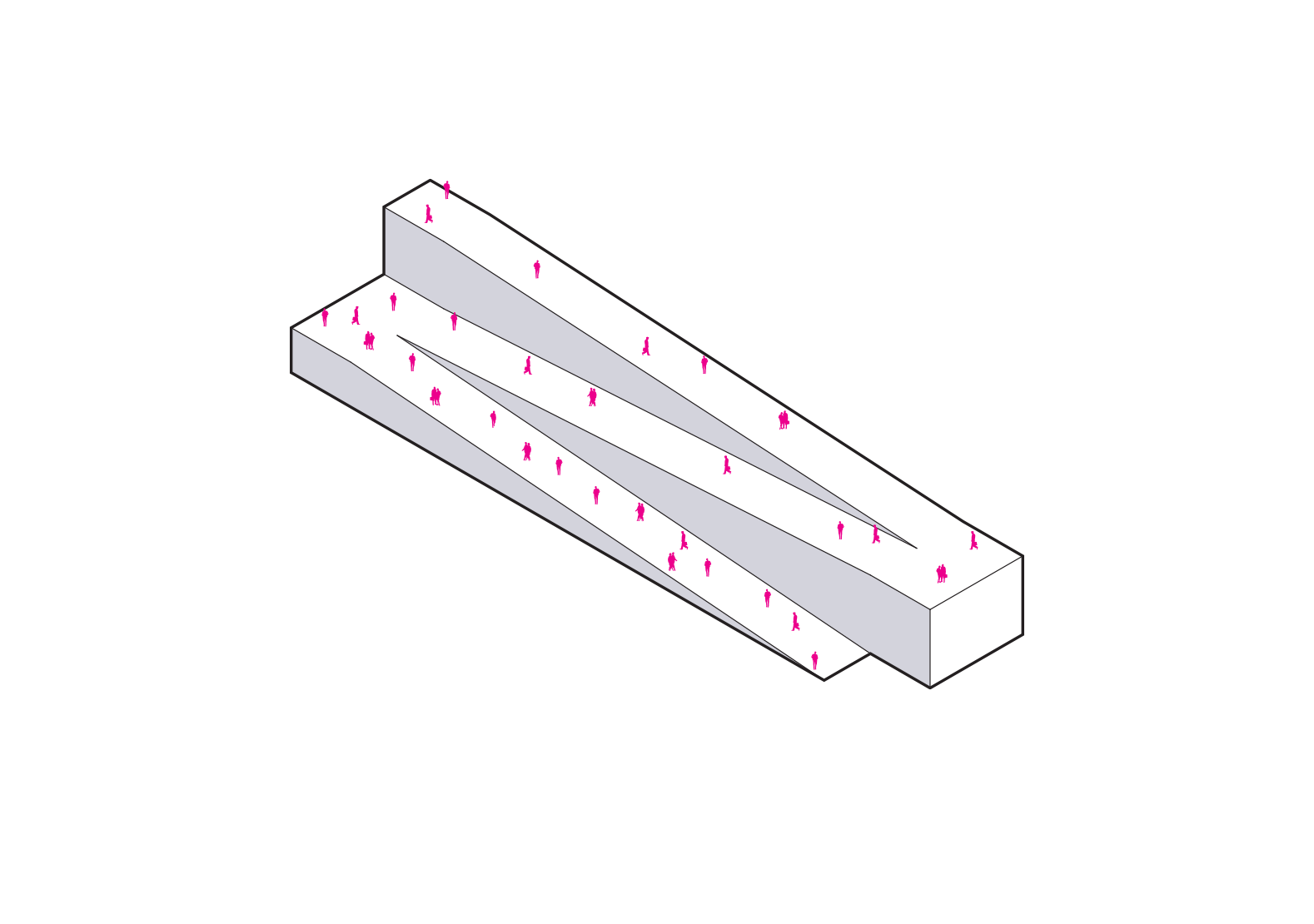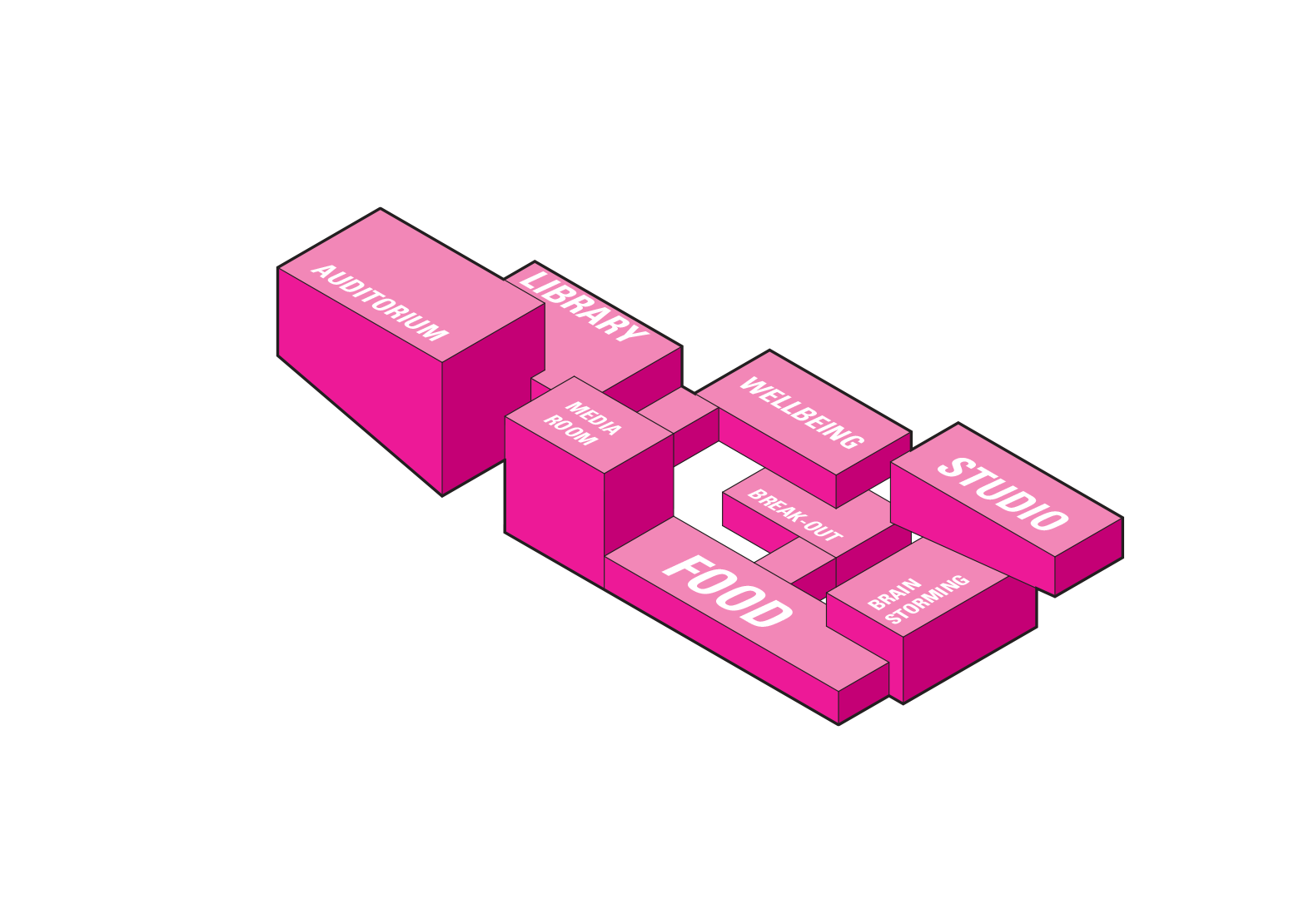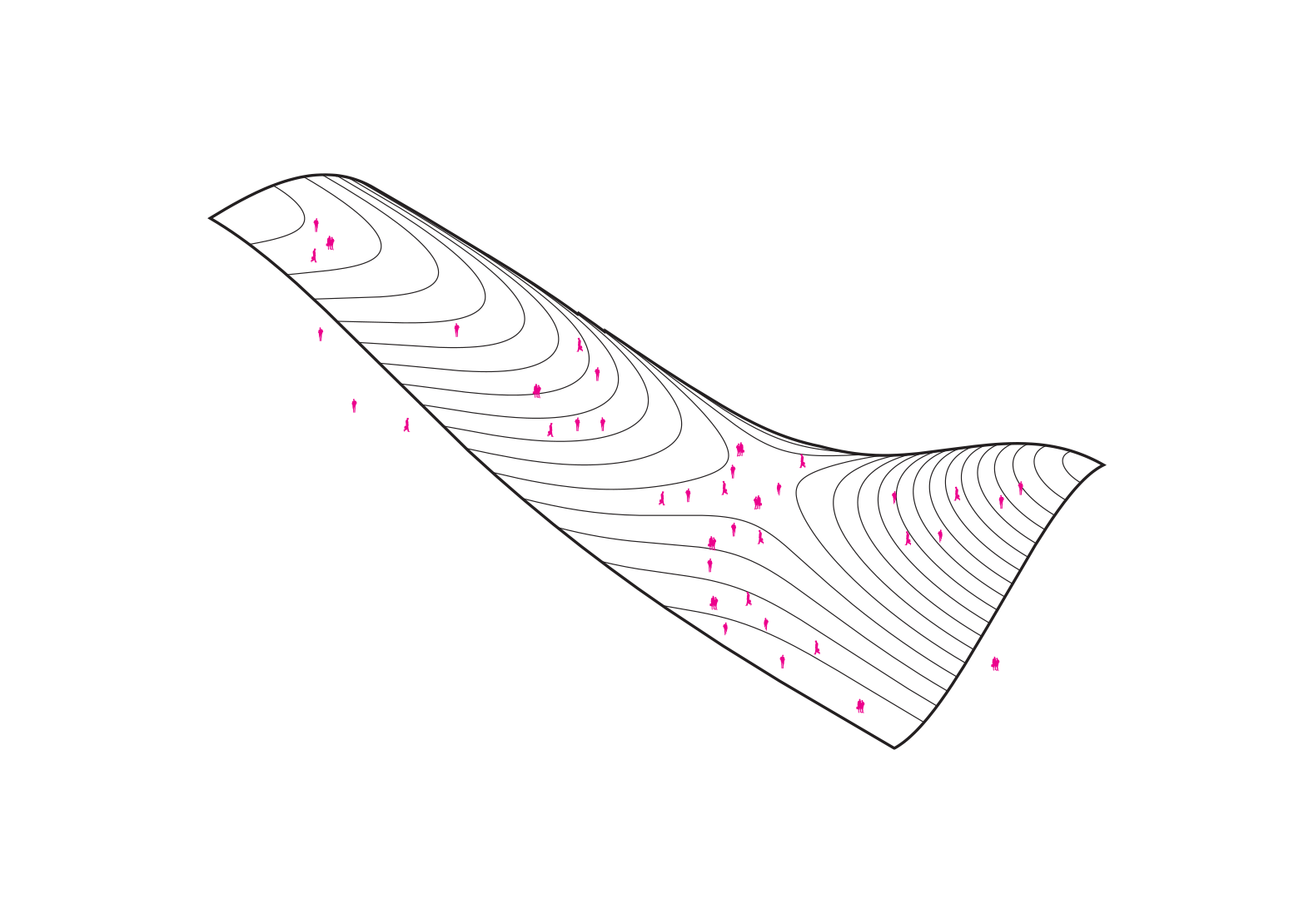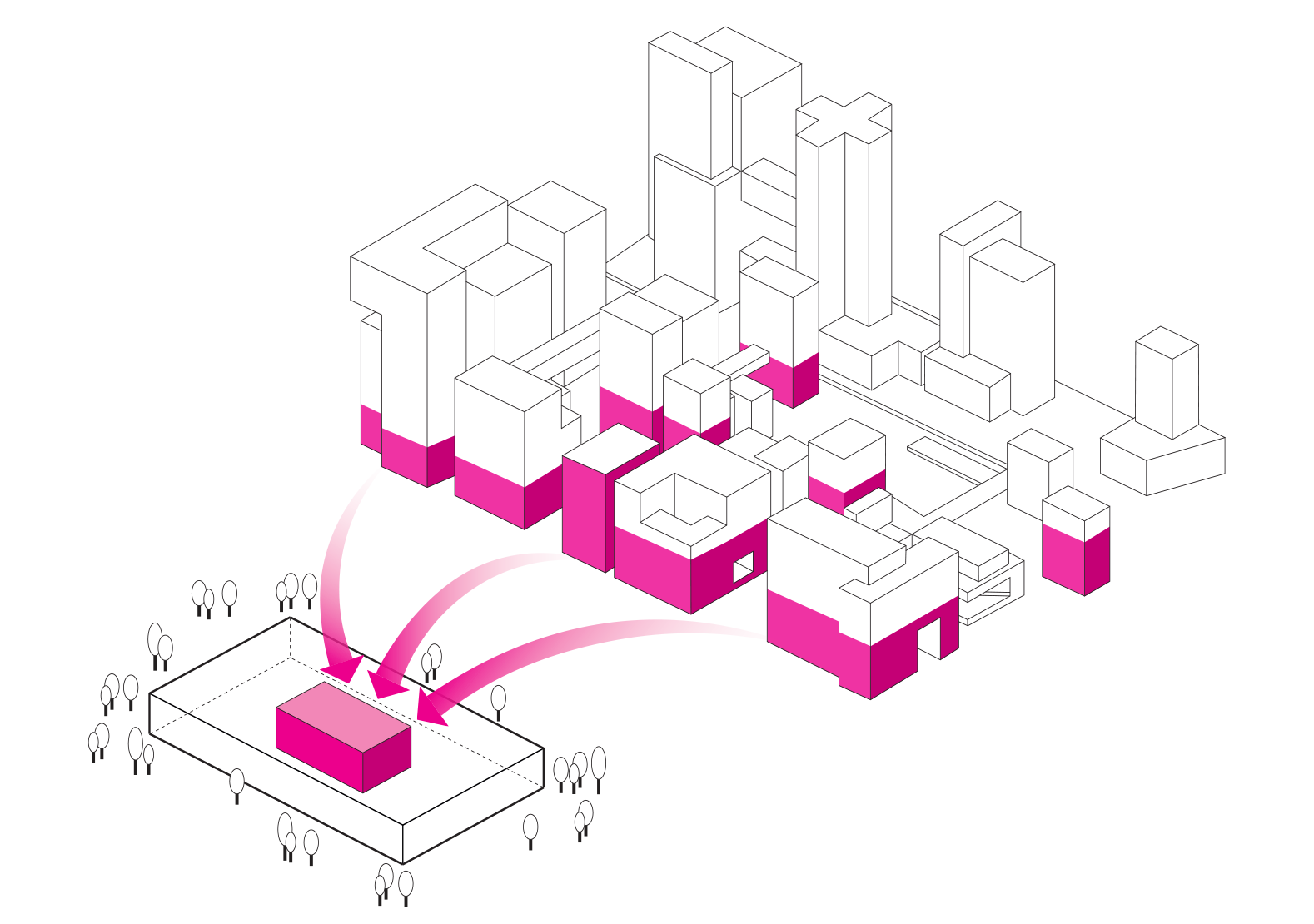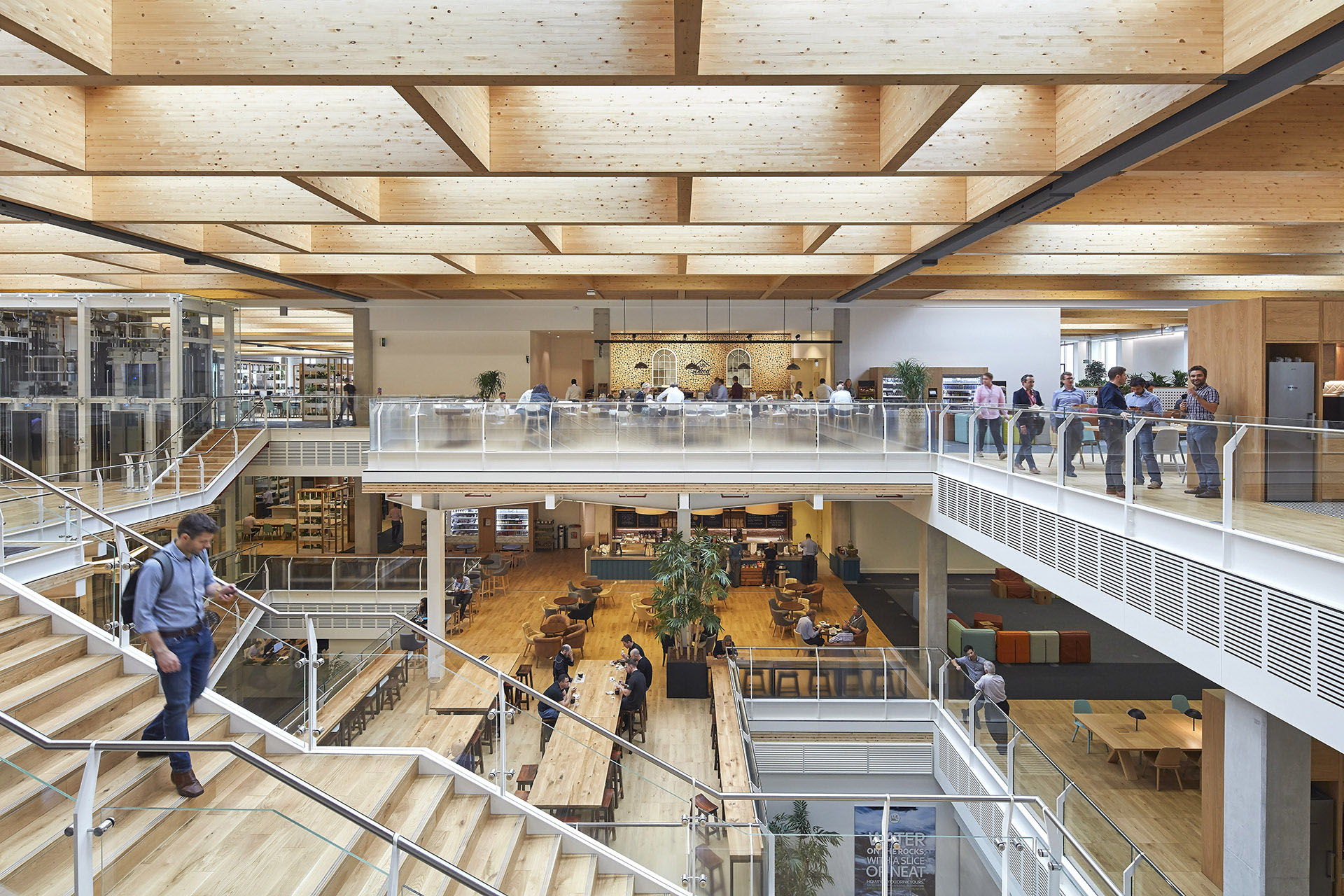 The number of additional finishes has been minimised throughout the building, celebrating the structure, and reducing excessive material use.