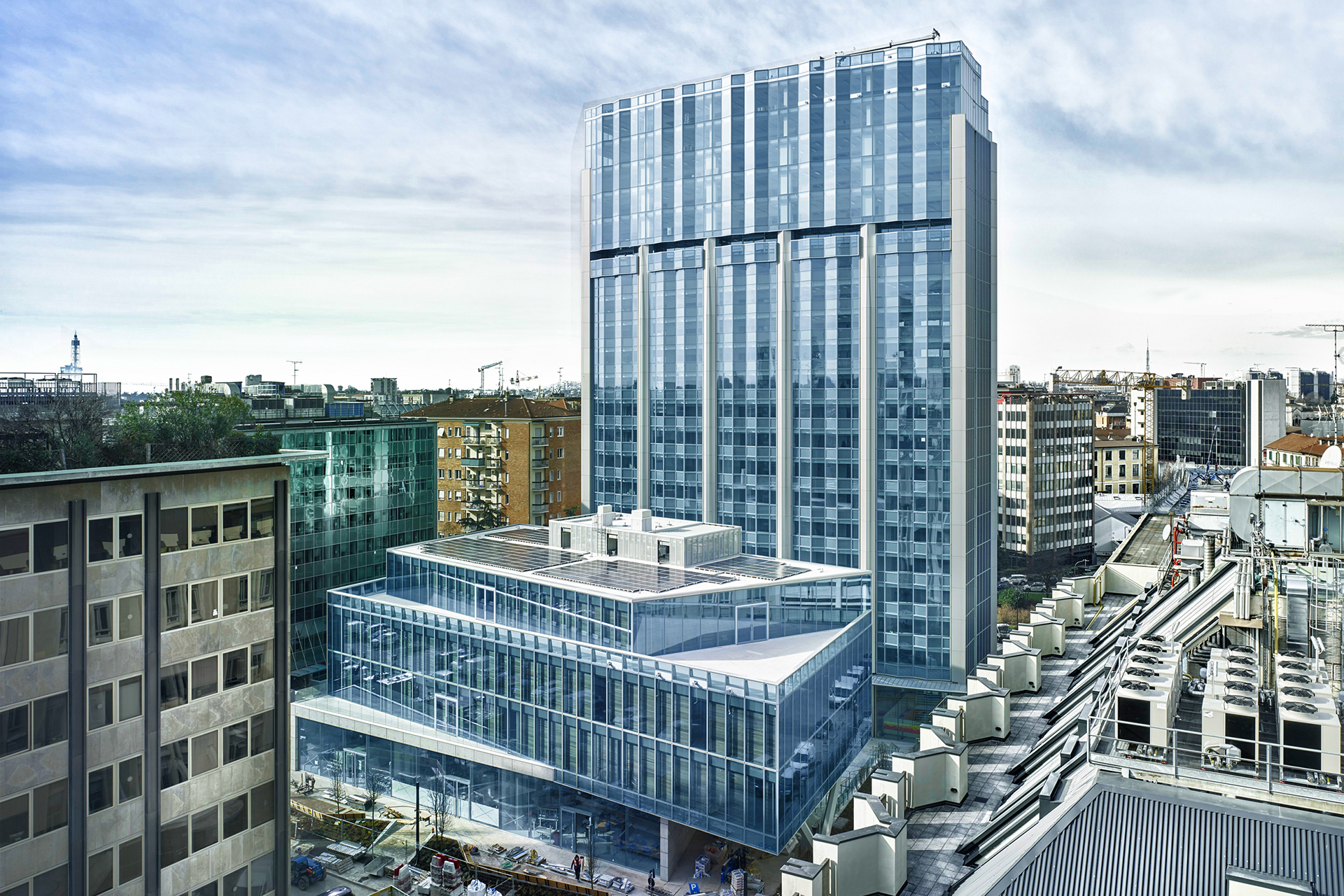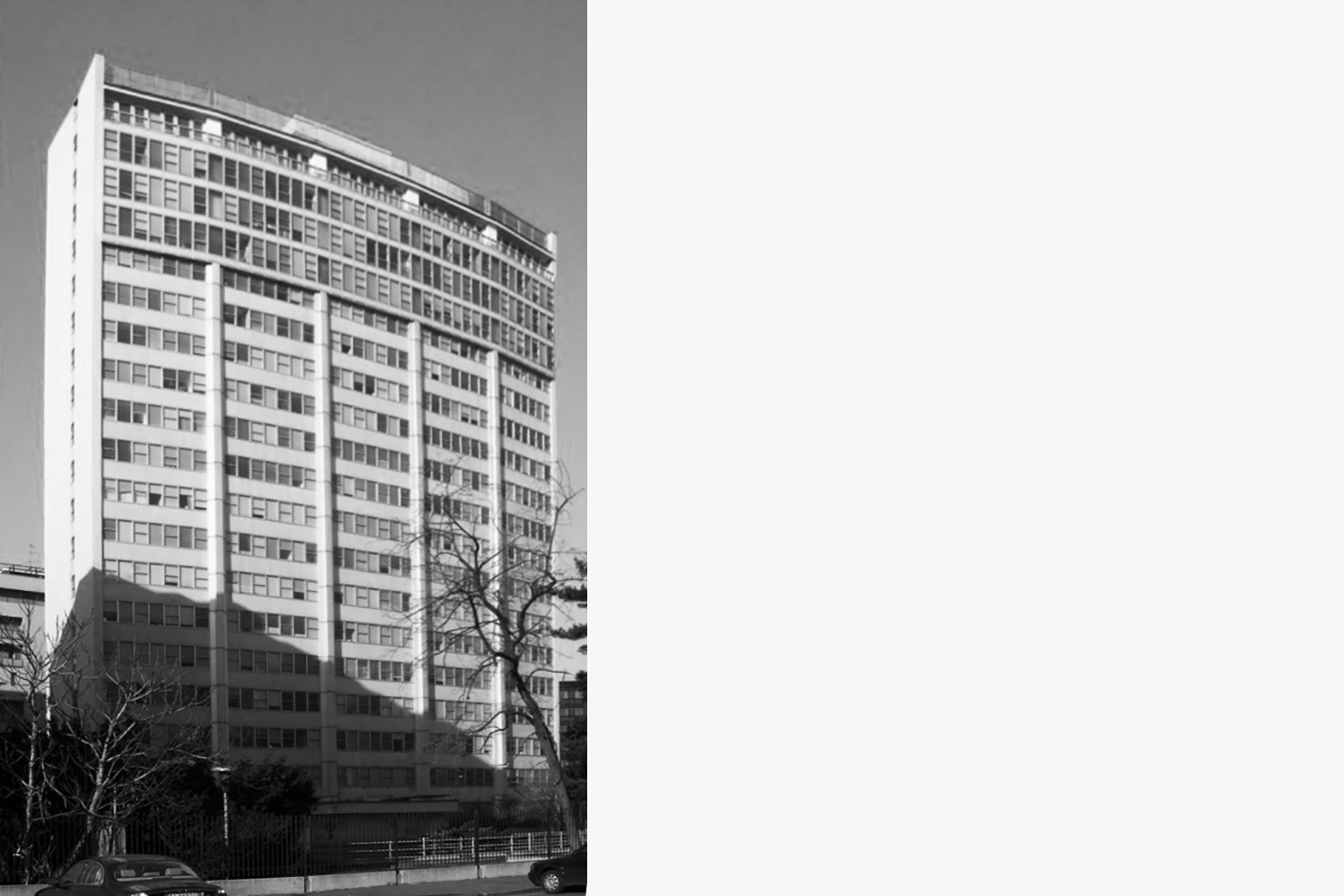 Corso Como Place, Milan, Italy
The primary objective of our work was to integrate a new mixed use commercial centre into the heart of this dynamic district of Milan.
The current derelict condition of the site created a sense of isolation that has disconnected it from the surrounding context. The former Unilever tower occupies the western edge of the development. The intention was to return this building to its local landmark status. The building was stripped back to its structural frame and completely refurbished.
The site is reconnected into the urban fabric of the area.
A large double height entrance space has been created at ground level, where culture and commerce can come together.
The project retains a significant proportion of the existing concrete structure and embodied carbon.
65% of its energy requirements provided by renewable resources and 75% reduced energy consumption compared to typical buildings in the city.
The tower is clad with faceted glass panels increasing the thermal performance of the façade and daylight into the workspaces. The addition of building integrated photovoltaic (BIPV) panels in the facades is supplemented by high efficiency PV panels on the roof.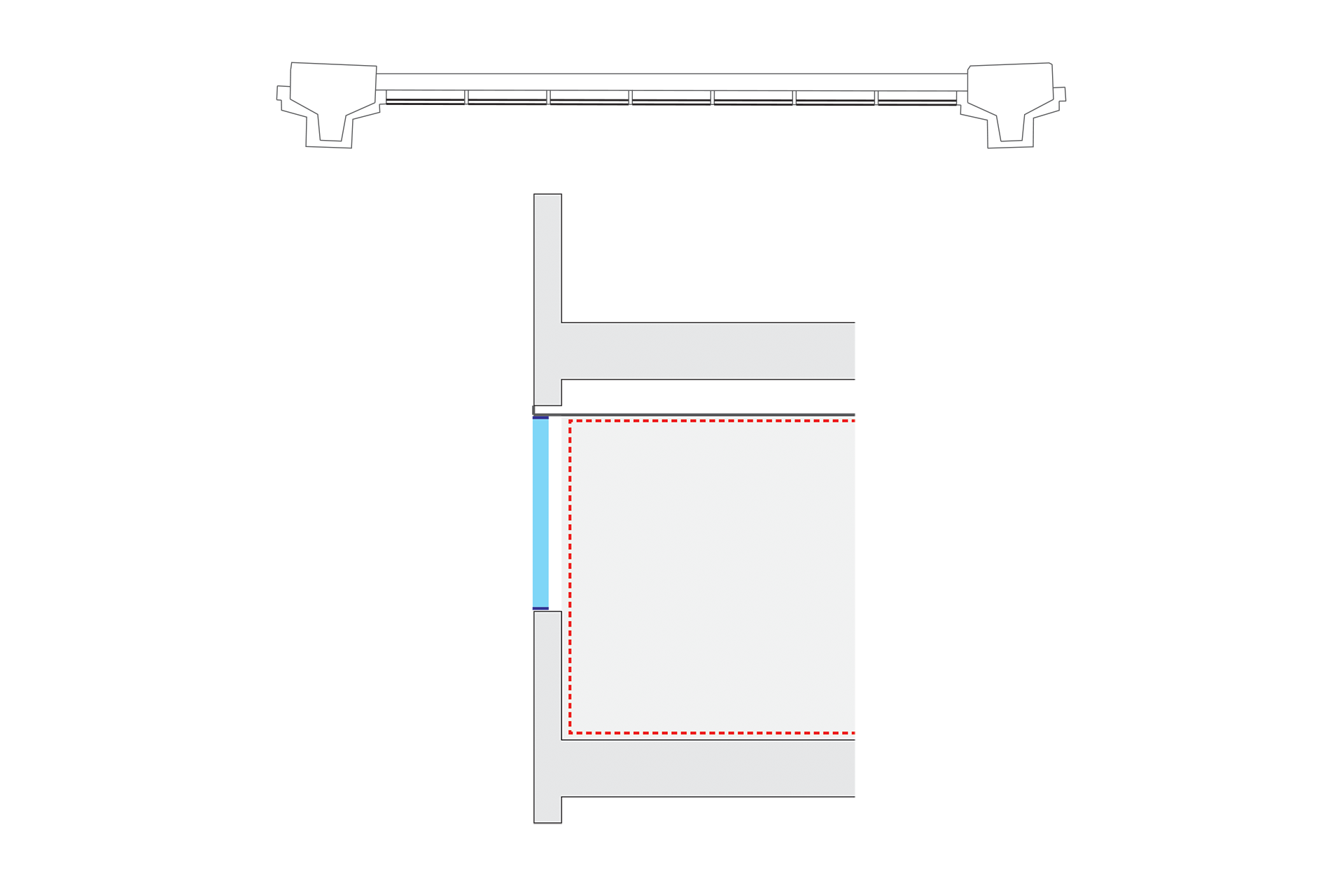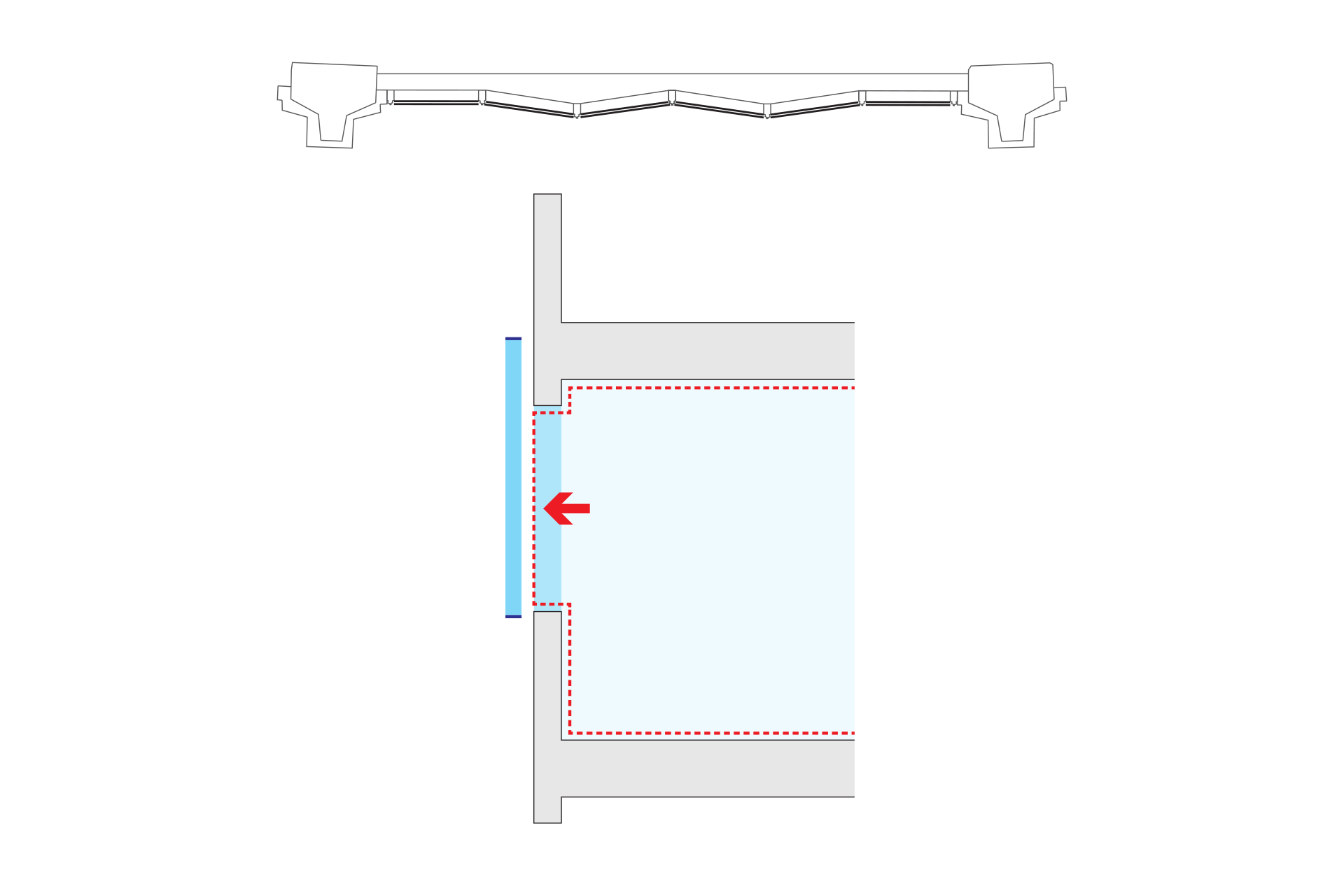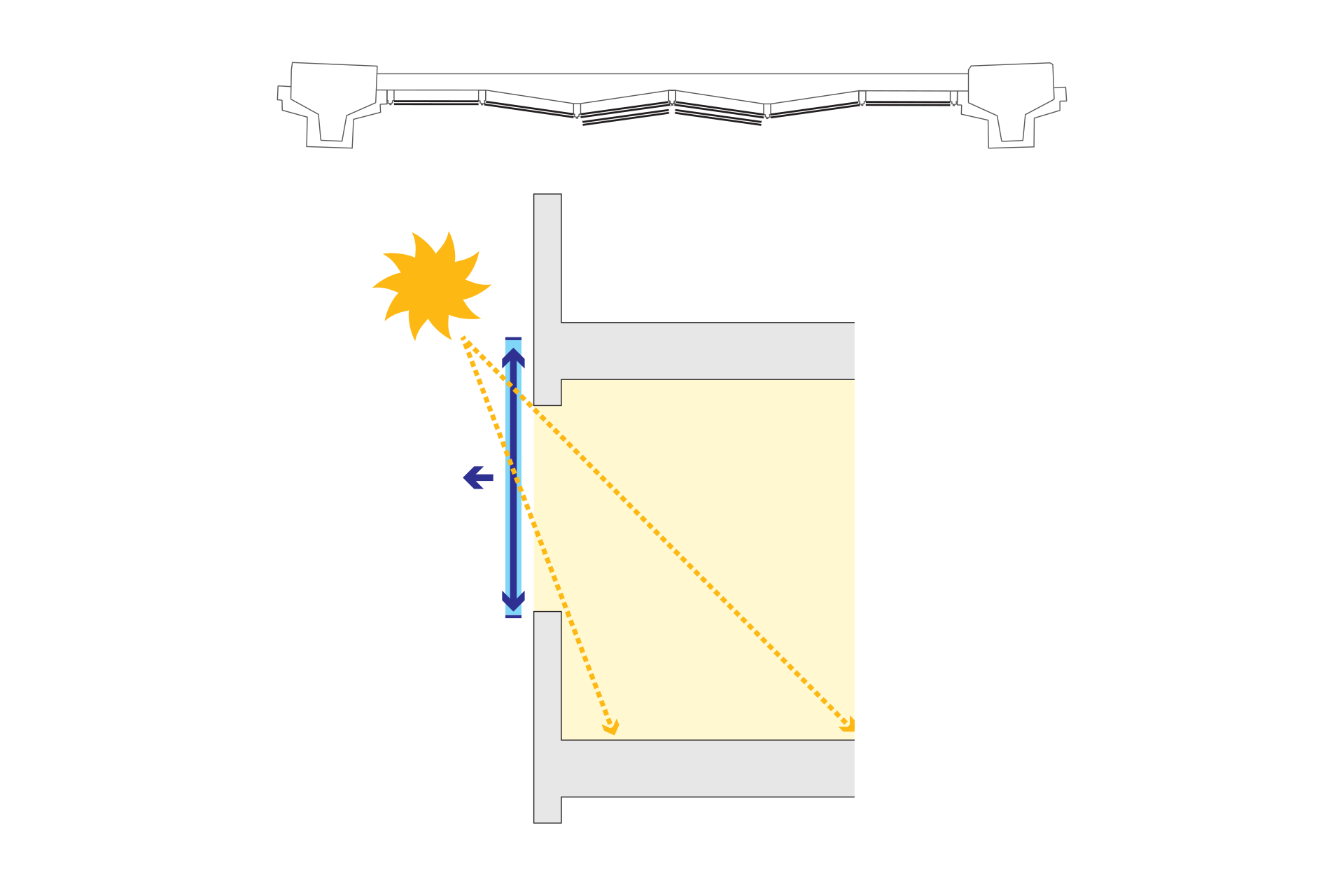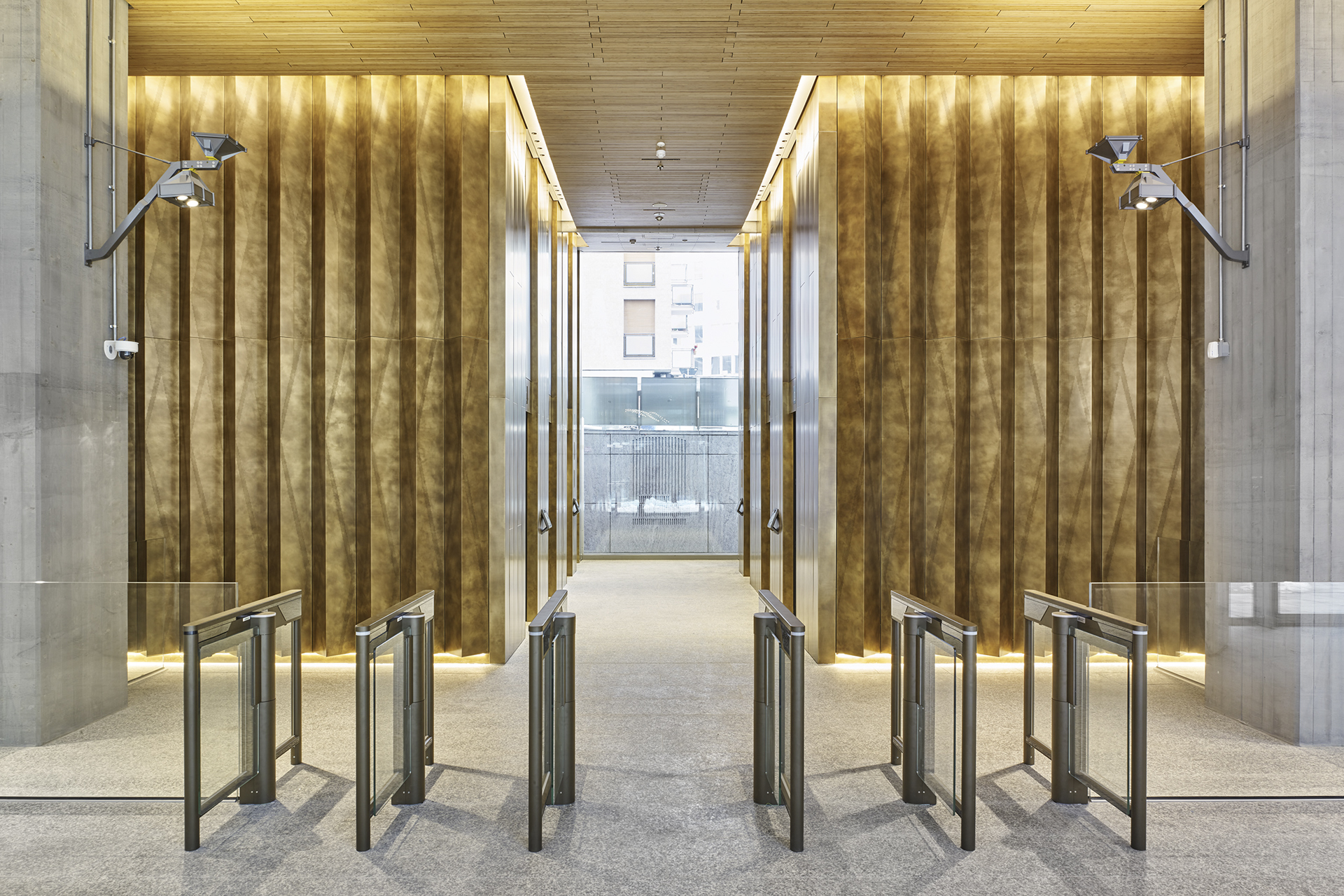 The tower achieved LEED Gold and WELL Gold certifications and is a Nearly Zero Energy Building (NZEB).