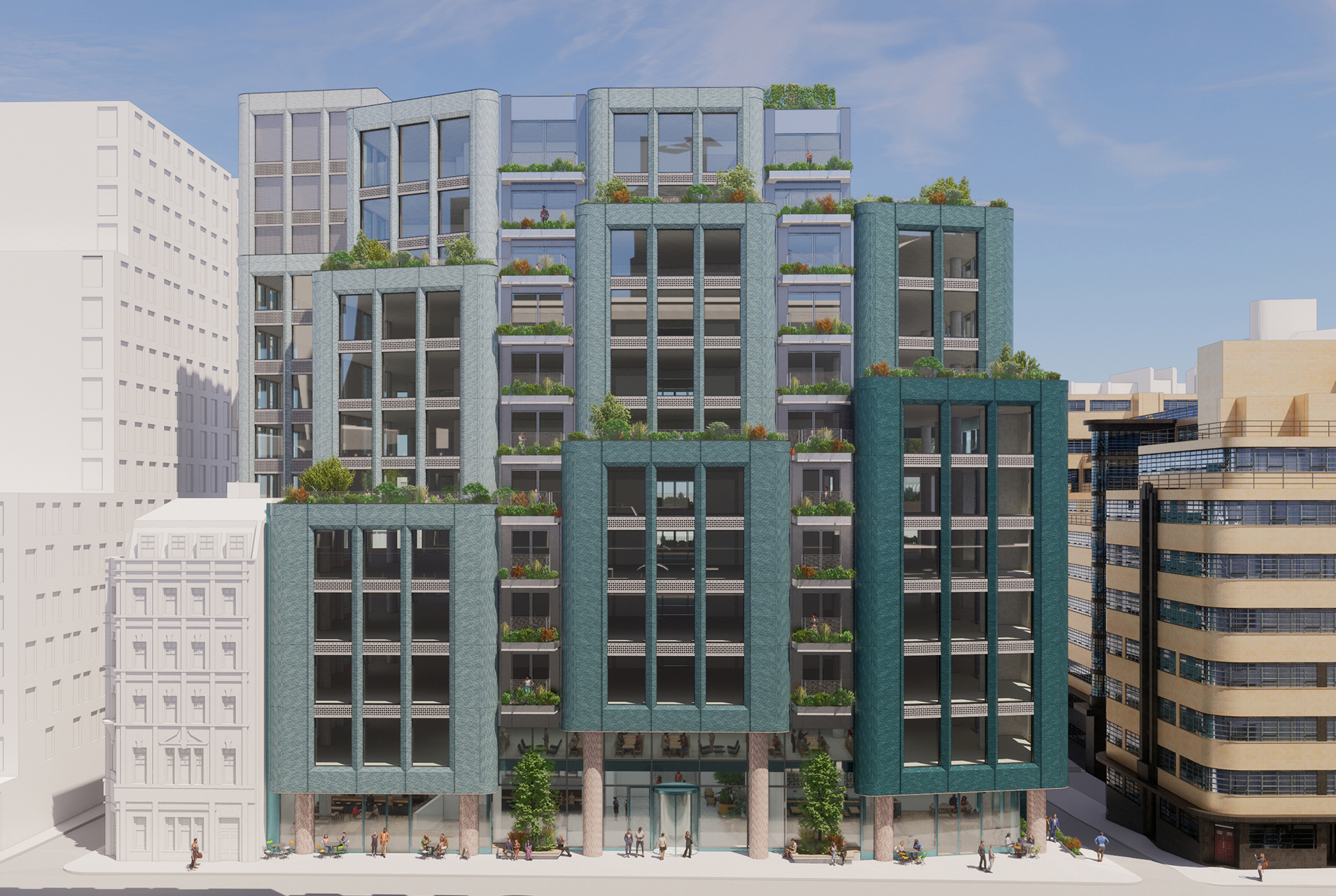 Enhancing Community and Wellbeing: PLP Architecture Submit Plans for 30 Minories
PLP Architecture has submitted plans for 30 Minories, a wellness-led office development for our client Patrizia, which provides enhanced community, cultural and leisure facilities in the City of London.
"Our designs for 30 Minories create a contextual building with workplaces that centre around wellbeing and smart connectivity," says Mark Kelly, lead architect on the project and Partner at PLP Architecture. "Occupants will have access to a wide range of amenities, extensive terracing and planting, and an exciting ground floor that creates retail opportunities centred around new publicly accessible spaces. Within the development, the Victorian Writers House will be retained as a community benefit, which will have floors dedicated to affordable workspace for local groups and we hope will become a social hub for the wider Minories community."
He continues, "We are excited to deliver the design for 30 Minories, not least because it sits next to our own offices in an area that we are deeply familiar with. Our design pays homage to and frames key historic elements in the area, whilst breathing new life into the public realm and streetscape."
30 Minories is a continuation of PLP Architectures work with designing some the City of London's most cutting-edge, sustainable and healthy offices. These designs have become some of the City's most sought after workplaces, now home to world-leading companies including Apple in 22 Bishopsgate and TikTok in Kaleidoscope. These buildings themselves put a strong emphasis on both occupant wellbeing and vibrancy of the public realm. One Bishopsgate Plaza, a mixed-use development, exemplifies these principles by creating a new public plaza, restoring a historic Victorian building, and introducing new homes and hospitality facilities to the Square Mile. Additionally, 4 Cannon Street helps frame iconic historical landmarks like St. Paul's Cathedral, while a new wellbeing-centered workplace at Holborn Viaduct is currently under construction and will serve as the UK headquarters for international law firm Hogan Lovells.